CAIRO, EGYPT






------------------------------------------------------------------------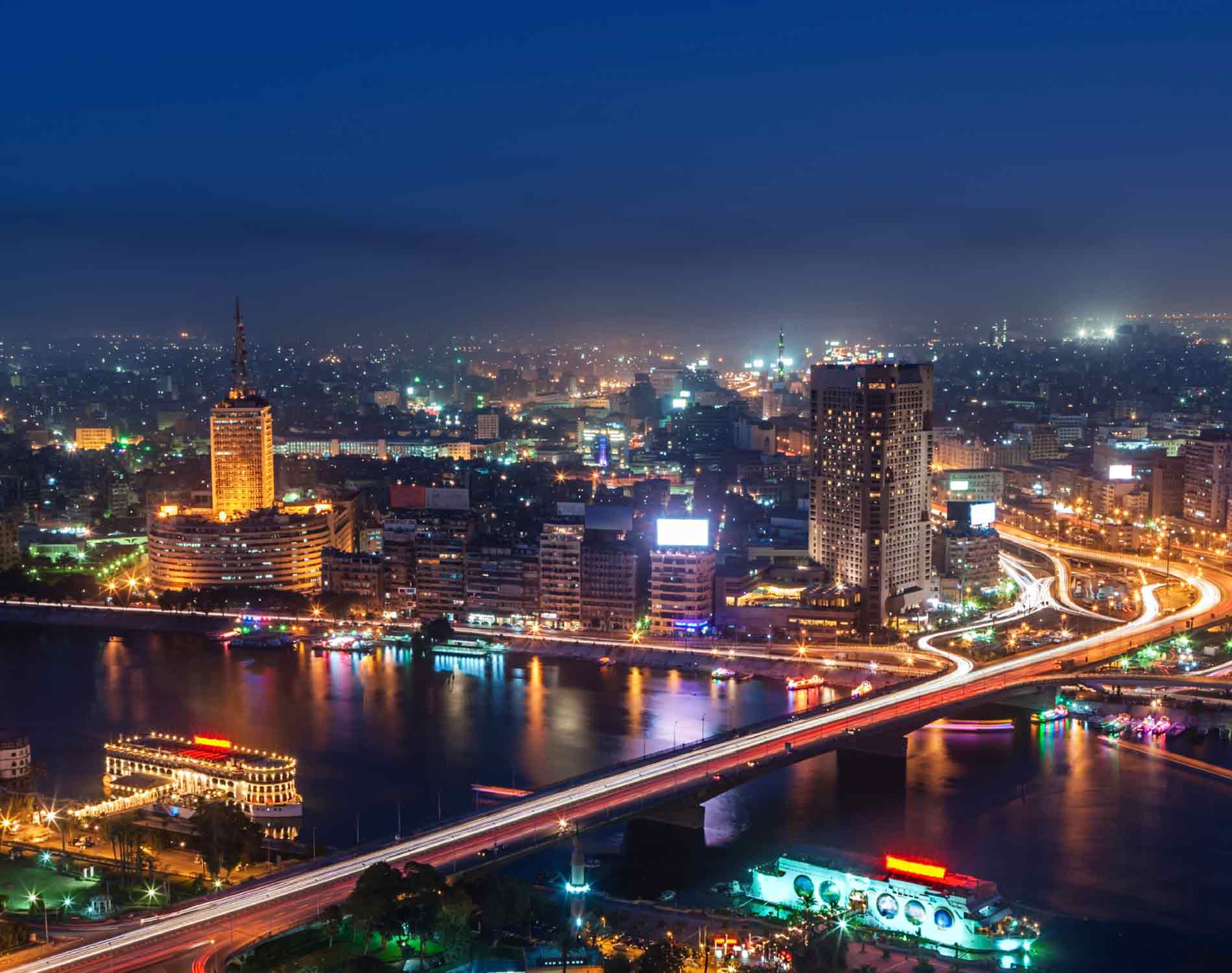 Cairo can be described as a historic city, one that blends the vibrancy of the modern age with cultural design and aesthetics.


In a world where metahumans, corrupt government agencies, and aliens roam freely, Cairo can consider itself relatively safe statistically wise as it's the megacity with the lowest number of non-regular, non-human beings. It's because of this fact that it has thrived economically wise, with a large number of corporations favoring Cairo in terms of business in trade when compared to other megacities.

In terms of advancement to some countries or cities, Cairo has stayed relatively the same, with modern buildings mixing with designs and aesthetics of the older days. Attempts to progress the city have been meant with largely unsuccessful results, though persistence from stubborn corporations and charismatic businesses have caused a handful of areas to adopt slightly more futuristic technology. Key word on the slightly.






------------------------------------------------------------------------



SECTORS



The High End District

An area of luscious greens and luxurious commodities. The wealthier citizens of Cairo can enjoy a peaceful time amongst those of the same economical standings as them with sights and views some would only less than a handful of times in their lives. Many of the citizens here own or are partners with businesses, though there's the occasional outlier that got their means through a more lucrative method…






Marketplaces

Cairo is a place that is no stranger to trade. There are markets of all kinds scattered across the city, many of which that see hundreds to thousands of people everyday. The traditional marketplaces with several stands in close vicinity are a prominent sight in Cairo though modern stores within buildings are not uncommon either. A perceptive mind would do well to note the difference in quality some markets have in comparison to other districts, specifically to districts that are wealthier.

In any case, do keep an eye out for swindlers and pickpockets.






Residential Areas

The residential areas of Cairo are where most people find themselves living. Made up of apartments and houses, these residential areas are just a general, catch-all term for areas where the middle class live (barring outliers). While not as extravagant as the High End District, it does have its share of satisfying views as well as a fair atmosphere.






The Slums

Yeah, Cairo's got it. Just like any other city around. The Slums in Cairo harbor the poorest and unluckiest of the city's population, with many of the population sharing their living space with garbage and in some cases, rubble. An area with an unkempt appearance and quality, the Slums are a depressing place to visit and in some cases, a dangerous one if you decide to take a stroll around it during the night. For some reason.






The City of the Dead

Yeah, when I said Cairo has a slum like any other city, disregard that. Cairo's slums are unique in that they don't harbor the worst living conditions in the city. That title belongs to another place.

The City of the Dead. A subsection within Cairo. The slums within the slums.

Inhabitants of this "city" live amongst graves and even more rubbish than those of the Slums. Although some areas are relatively "clear" of rubbish and garbage, most of the area is decrepit and incredibly makeshift in some regards.

This necropolis extends into the underground portions of the Earth as its inhabitants have made use of the large mausoleum and tomb system it has. Yes, that means some people in this subsection of the Slums live underground. Next to the dead in some cases.






Other

Cairo is much more than just the districts and areas described above. The Pyramids, Museums, factories, and shipping container areas are just a few among the different thing Cairo has to offer.


------------------------------------------------------------------------




RULES/OOC



-Ask me for permission before going ahead and causing major destruction to the city.

-Player interaction and exploration is encouraged. What good's a place to play without people?

-Cairo's was made for more low to mid tier kind of characters in mind but honestly, feel free to jump in with whoever. Make things interesting!


------------------------------------------------------------------------