Jennifer Bradshaw strode through the hallway, her father accompanying her along as her bags were dropped off over by Carter Hall.
"Alright Sweetheart, good luck. Love you."
Said one Ben Bradshaw. A clenched fist appearing in front of her. Prompting her to clench her own fist.
A smile.
"Love you too dad."
.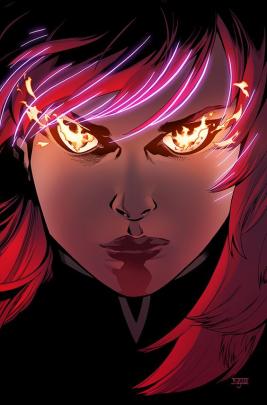 .
With that, the girl strode towards the main hallway. Sneakers occasionally squeaking as she went. Her hands calmly at her side with an idle hum as she walks along to the main hall. And then while there she cast her gaze upon everyone else. It was quite the assembly to her. Everyone in the hall being someone as of yet unknown. Particularly eye catching being the sentient piece of goo. Her eyes locking briefly onto one girl who was familiar.
Xeno.
Eyes looked at Dia. And Jen neither smiled nor frowned as she looked at her. Eyes unwavering for a moment until a portal opened and caught her attention. Out came a face she did recognize and didn't need to announce. Jen smiles as she places her hands on her hip.
I want an entrance like that.
Instinctively her hand went out with no hesitation. An introduction as he asked them all what their majors were. There were more non-combatant and hero majors than she thought. Particular attention went to one girl.
"Ugh..."
She rolls her her eyes.
"Fucking snowflake..."
With that, Jen spoke.
"Yup. Right here. With a minor in civil engineering."
She tacked on, despite not having been asked.
Just like dear old dad. 555th Engineering Brigade out of Joint Base Lewis-Mccord, Washington.
A burning beneath the surface as she warmed up a few degrees. A reflection of her own inner desires. A slight twinkle in her eye. But as per usual she cooled off. As she always had to. Especially in civilian clothes. A slight, habitual twitch in the eye she could usually not get rid of. And nothing more to the layman.
With that, she lowered her hands and did exactly as instructed by their leader. Following along the flag. Eyes constantly shifting between each person in front of her as she slowly melded among the crowd.