The Hotel's "Brat"
CS:
Name: Jenny
Gender: Female
Sexuality: Straight
Age: 16
Type of Demon: Oni
Appearance: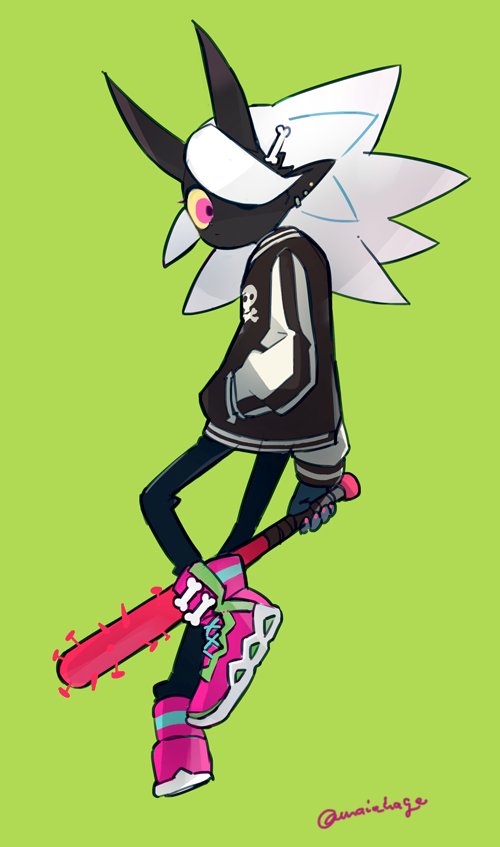 When you died: 2014
How you died: Jenny was part of a gang. As such she participated in gang wars all the time, killing when she needed. Unfortunately Jenny wasn't very lucky, as she would always leave these battles heavily wounded. Due to her luck, it isn't a surprise that she met her fate via a bullet to the eye.
Reason for coming to the Hotel: Jenny had nowhere to go, so she lived off the streets. That was until she had seen Charlie's new "advertisement" for the hotel. When she arrived, she managed to get a room pretty quickly. Unfortunately, she ended up with a roommate since she was considered a "minor" by Charlie. Her roommate? The Manager.
Extra: Even though she's in the Hotel, Jenny always carries her bat on her person at all times.
Her jacket is a gift from the Manager, her assigned caretaker, who got it off a cor-
bought
it.