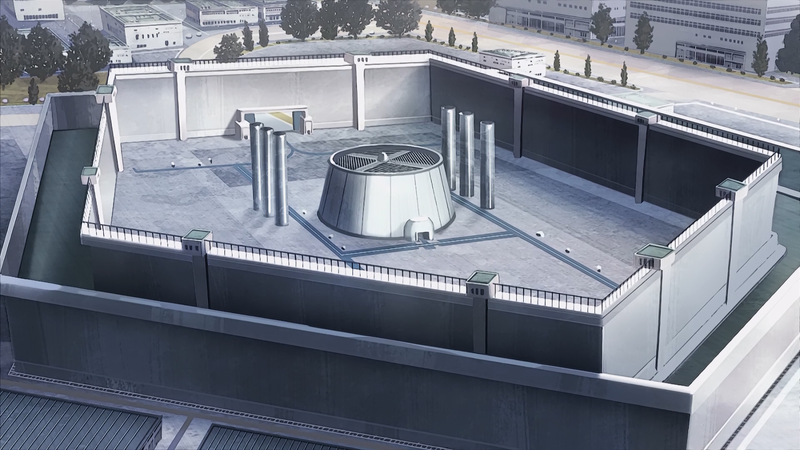 "
They really thought it was a good idea to build such an intensive prison in the middle of this town?
"
"
Nien, this town ist, eh-
"
"
Nyet, other way around, Stone. The town has been built around the prison. Five years ago all this did not exist.
"
"
Ja, ist as Commander Sasha says.
"
"
Looks, uh, deserted.
"
"
Da, no civilians live here. Only guards. The prison is for guards as much as prisoners themselves.
"
"
Commander, this place, ist it as bad as we have been lead to believe?
"
"
Seven layers. Deeper you go, the worse it gets. EU imprisons anyone they think dangerous here. They do, horrible experiments. For once, we are the good guys, ha ha!
"
A woman, marred by horrible scars that forced her face into a twisted, unnatural grin, rapped her knuckles upon the stock of an older Kalashnikov while she laughed. Five other arms twisted around performing various small tasks, making coffee, loading ammo, and cleaning out a small filtration mask. She was codenamed '
The Cleaner
,' and lead squad 13. In her ranks she counted a few of the most talented and calm men she ever had the pleasure of working with. They are as follows: Firstly, their primary combat worker was a large man with a curling moustache, nicknamed '
Thumper.
' The man, of German descent and ethnicity, could create shockwaves through his fist powerful enough to simulate earthquakes. Secondarily, '
Stone
,' a Swede with a great grasp of English and whose abilities turned his flesh to stone. Not necessarily as powerful but doubly necessary for their job. Their third and fourth members didn't speak much, and Sasha liked it that way. Lastly, a wife and her husband, nicknamed
Jaegar
.' The two were capable of powerful empathetic and telekinetic ability when together. Sasha theorized that they were, perhaps, telepathically linked. However, as it was not her place to ask, she did not pry.
They were one of seven squad deployed from Institute 22 in Russia. Orders from the Kremlin deployed to the other squads read as follows, "
Infiltrate the prison VIA frontal assault, free trapped prisoners. Use force with extreme prejudice.
" It was just like them to be so direct. Just as the others, Sasha's squad had been given the same orders, but with an addendum from Institute 22 themselves. "
Travel down to the final floor, release the 'Eldritch Eye' hidden in the maze. Utilize Stone for contact, Jaegar for pacification, and Thumper to clear a path. Sasha, establish safe contact and bring the 'Eye' to London where it is to be released.
"
It was not Sasha's place to guess the thoughts and intentions of the Institute, but she could safely theorize about their target. It was most definitively a super weapon of some kind, very likely intelligent and violent. She had reached out to her contacts for further information, but the only thing remaining of this 'Eldritch Eye' was a superhero registration certificate from six years ago, back before the EU started imprisoning anyone who showed powers too dangerous to allow them to be seen by the public. Standing, Sasha checked her watch. The time read 6:30 pm. Pointing her Kalashnikov towards the sky, Sasha and open fired and sent six rounds straight into the sky.
The sound of the gunfire echoed throughout the empty town and valley below. Silence did not permeate, however, as seconds later gunfire from all directions echoed into the sky. The other squads were ready. Sasha turned to their German friend and spoke, "
Signal is given. Other squads ready. Shake them up.
" Thumper, smiling, clenched his fists and hit the ground.
------------------------------------------------Inside the Prison-------------------------------------------
A short, balding, skinny man in an immaculate white coat lead a small group of American Justice Capes around the hallway of the First Level of Errësi, the EU's 'secret' prison for Capes. The entire building, over twenty stories high and quarter mile in diameter, was stark white and spotlessly clean on the inside. Everything, from the floors to the lights to the doors and walls were all kept an unnatural, terrifying white. It would be so easy to lose track of night and day cycles inside. In addition, the deceptively small interior on display betrayed dozens of areas the Capes were simply not allowed to enter or know about. But these things they could not dwell on for long, they had just arrived and their 'tour guide' did not stop nor answer any questions.
"
This is the primary level. We don't keep any prisoners up here. Mostly it's used for our scientists to do experiments and for prisoner exchanges. All experiments are performed ethically under the articles of the New Geneva Conventions regarding the treatment of Mutants, Evolved Humans, and all other Supers and Capes of various abilities. In the middle of the building is our primary elevator for transporting prisoners, and every wall is, at minimum, a three foot thick composite of steel and concrete with an outer layer of plastic. You will not be going downstairs as the prisoners you have been sent to retrieve will be brought up to you.
"
Growling, the man began a short rant as he kept walking. His speech only interrupted by a few ragged breaths and him stopping to check door numbers.
"
What I cannot understand is why you have been ordered to stay here for the entire week. It takes less than three hours to prepare a prisoner for transport, but the American Justice Association dropped you off and we have our orders. These rooms are where you will be staying for the night. There are no clocks here and your cellular devices will not work, so please make sure your watches are correct as of this moment. It is 3:45 pm, Wednesday, November 30th. Here-
"
Finally finding the correct hallway, the short man pointed down what appeared to be a dead end, curved hallway with seven doors on a single side. Sighing, he finished speaking, "
You may decide which room belongs to who, each is identical and will be cleaned by a maid promptly at 7am every morning. Dinner will be served at 6pm and ends at 7pm, we will see you then.
" At that, he left.