Sr. Member
Posts: 977
Joined: Sun Nov 04, 2018 12:44 am
Gender: Eldritch Abomination
Location: You'll never know until it's too late
Contact:
Accepted. A Jedi Master......this should get interesting. *evil grin*

And another Jedi to come. mwahahahahahaa!! Oops! that slipped. lol
I'm usually most active on Tuesdays and Wednesdays. Minimally actives the rest of the week but I can find a way if RPs are going very well and I need to be around. Addicted to RPing and RP almost anything. ALMOST! There are limits.
---
Bronze
Posts: 2345
Joined: Thu Feb 16, 2017 11:09 am
Location: In a mountain
Contact:
Lol. Ima give you all a run for ya money.
"Give someone power and they will show you what they stand for."
---
Sr. Member
Posts: 977
Joined: Sun Nov 04, 2018 12:44 am
Gender: Eldritch Abomination
Location: You'll never know until it's too late
Contact:
Good!
I'm usually most active on Tuesdays and Wednesdays. Minimally actives the rest of the week but I can find a way if RPs are going very well and I need to be around. Addicted to RPing and RP almost anything. ALMOST! There are limits.
---
Bronze
Posts: 2345
Joined: Thu Feb 16, 2017 11:09 am
Location: In a mountain
Contact:
Name:
Lilu Correx
Age:
39
Sex:
Female
Race:
Cathar
Occupation:
Jedi sentinel
Alignment:
Da light side!
Height:
190cm
Weight:
89 kg
__________________________________________
Description
__________________________________________
Appearance:
Personality:
She is strong willed and fierce. She has no doubt what she fights for which makes her an outstanding warrior of the light. She has complete confidence in herself and is often looked at as a zealot. She does not tolerate the empire after previous experiences she has had with them.
Though she is rather talkative and easy to approach she keeps herself away from others as she will never entirely trust anyone. She is very independent and hardworking always wanting to improve herself in every way possible.
To a more external impacted personality she is always alert and cautious always taking a second look and always dodging bullets so to speak.
Despite her past of being treated poorly and unfairly, deep down she wants someone in her life who she can lean on. To take comfort with and runway with. She wants someone to always be there with her and talk to freely without having to worry what they will think about her. She wants a partner.
__________________________________________
Abilities
__________________________________________
Powers:
She mainly uses the force for three things. Trickery, self enhancement and combat. She has spent majority of her life around war and fighting. Enough to manipulate the force to her benefit at a high level. One of her iconic abilities is altering what someone sees. For example if someone is in a forest she can make it look like a desert but the one who is being manipulated can still interact with the real environment although it will be invisible. This force technique is complex and takes a lot of focus to get it right. Other abilities she has in her vault are dash attacks. Similar to a jump but she is moving herself foward or sideways for mobility at ridiculous speeds or ya pushes. Another trick she has learnt well is force cloak where she manipulates sound and light so she cannot be seen or heard physically. This is partly why she is extremely good at spying and staying undercover.
Skills:
She is one of the best in Lightsaber combat. Having mastered the first six forms of Lightsaber combat and creating her own. A style that took the strong points of forms two, four and five as well as her athletics to make an aggressive light striking form.
On top of her combat she is an expert at survival and is profound at hand to hand combat. Including her acrobatics makes her almost unbeatable in duelling.
Equipment:
She carries two lightsabers amber lightsabers and a utility belt the survival tools and food pellets as a standard.
She typically wears brown and black tunic and robe.
__________________________________________
Biography
__________________________________________
Her planet has always been a point of interest. For its high natural resources and its inhabitants. Cathar are strong and live wildly. Because of those traits they are often stolen as slaves and hunted for sport. They are never safe.
Lilu was born in a middle of a battle. As her mother started labour the sith empire attacked looking to take control over the planet. A few others of her kind took her deep into the jungle where they can hide but eventually they would be found however, it was enough time for the birth of Lilu.
The three days she had spent with her parents on her world was spent running away from the sith. On the third morning a couple jedi had found them and they took Lilu, leaving her parents behind to cover her escape.
The Jedi took Lilu to Tython for safe keeping. Until she was old enough to travel on her own but in her time on Tython she discovered her force abilities at three years old changing her future. She started a jedi path.
Her childhood was spent on Tython, learning the way of the light side of the force. Though her connection to the force is average it is combat where she excelled. The combination of her genetics and her foreign environment made her extremely cautious, alert and focused. Surpassing her class in lightsaber combat and survival and because of that she had been bullied by her class mates out of jealousy. They however did quickly learn not to mess with her as she broke many teeth. And thus she destroyed her first set of exams as the age of sixteen.
She became an apprentice under Jedi knight Vastor Seton. A jedi similar to her prowess. During her time as an apprentice she continued to show her quick advancing skill in her areas of combat and survival. In three years she had mastered forms one, two and three. She has shown outstanding dedication and shows a lot of promise.
She had made many friends, close and distant but there is one in particular who she had grown very close too. A young brave human named Zechariah Minton. She first met him as a bully. One of who she had broken a tooth but as it turned out his heart changed for her and hers for his. The few times they met during their apprenticeship she had treasured dearly until on one particular mission where they had to be undercover and needed to find an important personal in a city. Their mission had already been going on for two days and it was on the third night they booked a room together. They become overly fond of each other. Enough to take it to the bed. That was an experience Lilu would never forget.
Back from their mission, they reported to the council and they were allowed to spend time to recover from the mission. Lilu wanted to spend her time with Zechariah but he said he had other plans that are very important however, he will not share them with her. Trusting him she regrettingly parted with him.
During her free time in the temple she spent it by mostly meditating as she figured that she needed more practice with her connection with the force. During that time she discovered a powerful ability. She learnt to alter what someone can see. Feeling proud and accomplished she wanted Zachariah to be the first one to know. She ran to his quarters. As she was about to knock on his door she heard multiple muffled voices in his room. Increasing her hearing with the force she put her ear on the door and listened to the conversation.
"And she fell for the bait?" A familiar voice that sounded sly and cheeky. She recognised it as a class mate before her apprenticeship.
"I'll tell you, she was so eager, I thought she was going to melt with excitement. Better yet she had no clue." Undoubtably that was Zechariah's voice.
"What did she feel like. Is it true that Cathar are the best in bed?"
"Pass the credit first and then I'll tell the tail."
What sounded like a large sum of money being exchanged between them. But Lilu didn't need to hear the rest of the conversation. Tears immediately streamed from her eyes and she ran to her room. She locked herself in and let the emotions carry her away.
Hours later when she was asleep, Zachariah learnt that she had discovered his bet, fearing what she is capable of he fled the temple.
For a straight month she refused to leave her room. Her master and councillors offered comfort but as much as they tried she refused to budge from her state. She loved and adored Zachariah. She had hoped to call him family one day, something that she has never had the privilege to call anyone.
After her month of depression and isolation she had come to her senses. A break through that will keep her living. She became determined to be the best duelist ever. Have her name be feared throughout the empire and also convinced herself that she will never have a deep relationship again, she must become hard and independent if she is going to survive. But there is also another secret motive. Revenge.
And so she goes to pursue her goal and with much success. After her exam she had taken up the role of a sentinel when she had created her yellow lightsabers in place of her two blue. She had been on more missions then you can count. Spending most of her time behind enemy lines. Spying, assassinating, sabotaging and leading attacks. She became well known throughout the order.
Finally a mission lead to her home planet Cathar. She was meant to gain intel of the sith stationed their but she had other plans.
Instead of spying she united her scattered race which took a year and planned an attack to retake their home planet. Thought skilfully the sith were taken be surprise and were quickly slaughtered. Lilu made her way to the center of command. The outpost built by the sith. Quickly infiltrating the defense and headed straight to the overseer and to her horror she found Zachariah. Memories both good and bad filled her up and she could not bring herself to fight him. Zachariah took the advantage and striked Lilu. Lilu forced herself to focus and parried the attack. All of her training lead to this moment but she cannot follow through. She stayed on the defense missing every opportunity to attack. Until finally she could not bare it anymore. A few quick moves and she had Zachariah under her feet. They looked into each others eyes. She wanted him back. She wanted everything the way it was. Back to the times when she was happy and satisfied with life. Again she felt tears of sadness filling her eyes and Zachariah played in it. Now with his yellow eyes in place of his deep green he said, "I never loved you, you were only a tool used by everyone. You were and are nothing."
She screamed and striked the final blow, piercing him though the heart. Lilu wept over his body feeling a deep sadness and emptiness. Though she had climbed over her biggest obstacle it was also her biggest fear, killing the one she loved.
Once again she went into a depressive state however this one lasted for months, when she finally returned she returned as a new woman with new motives. She became a beacon of hope to the Jedi. That nothing is impossible and she continued to serve the light. She had came to firecly rival the both sith and eternal empire.
"Give someone power and they will show you what they stand for."
---
Bronze
Posts: 2345
Joined: Thu Feb 16, 2017 11:09 am
Location: In a mountain
Contact:
Is my CS accepted?
"Give someone power and they will show you what they stand for."
---
Sr. Member
Posts: 977
Joined: Sun Nov 04, 2018 12:44 am
Gender: Eldritch Abomination
Location: You'll never know until it's too late
Contact:
Sorry, yes it is!
I'm usually most active on Tuesdays and Wednesdays. Minimally actives the rest of the week but I can find a way if RPs are going very well and I need to be around. Addicted to RPing and RP almost anything. ALMOST! There are limits.
---
Newbie
Posts: 25
Joined: Sat Dec 01, 2018 6:31 am
Contact:
__________________________________________
Player: TheWatchDog
__________________________________________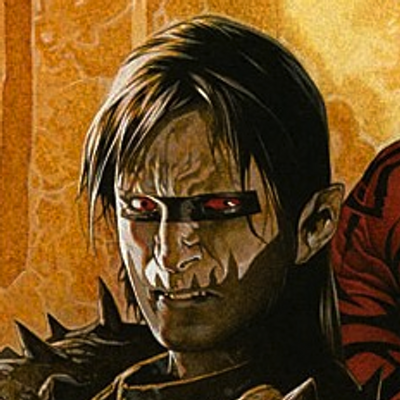 boy, young man, full grouch
__________________________________________
Name: Tak'na'Za'krum'im'raxius (Called Axius since the full measure of his name is word salad)
Age: 120 physically appearing about 35
Sex: Male
Race: Nagai (Not that anyone has any idea what a Nagai is, most assume he's a Chiss of an unknown ethnic class. Due to his species sharing the glowing red eyes and Nagai not being native to the Galaxy yet)
Occupation: Jedi Master (Formerly of the Tower of first Knowledge/ leader of the shadow Jedi)
Alignment: Light
Height: 5'11
Weight: 180 lbs
__________________________________________
Description
__________________________________________
Appearance: In a word fibrous. He doesn't look his weight, a gauntness conceals most of his strength, appearing like a skeletal creature. Severe and pitiless. Darth Malgus once mockingly called him The Scarecrow Jedi only to receive a lightsaber in the groin for his trouble. He forsakes the traditional brown robes of the Jedi for the polished blue armor of the Republic honor guard with the symbol of the Jedi order embracing the seal of the Republic on his breast. Wearing Jedi's robes, a charcoal grey coloring over the armor. Eschewing both cowl and combat helmet due how intimidating his eyes seem to be to many sentients. The Ash grey skin and thick black hair and glowing blood red eyes common to his species made the Jedi Order classify him as some sort of ethnic sub category of the Chiss species (Axius has never contradicted this and never will). His Lightsaber different from the Shadowy Jedi he commanded carries a curved hilted lightsaber signifying his mastery of the Second form of Lightsaber combat (he's also a master of the seventh form and one of the few masters who can claim this). Additionally, he carries a smaller light foil a sort of short saber that he'll use occasionally in combat (defending so he can attack with his longer blade or stabbing at the thighs. Think Renaissance era condottieri and the Italian fencing schools of the period). When in the High Council or chairing the Council of first Knowledge he was famous for his hunched, observant posture. Whenever a Master Spoke his eyes would scan the entire council, observing the reactions and inflections of other masters, seeking to know their minds and often causing a sense of unease among those who spoke (for they often felt a sudden need to measure their words and ensure they had something worth saying.) Known for his voice, which could be as soft as a whisper yet silence a room or as loud as thunder when needed, always cold yet oddly intense.
Personality: Severe, uncompromising and yet disturbingly perceptive and insightful. Master Axius has served on the Jedi high Council for nearly seventy years and commanded the Council of First Knowledge for nearly eighty. In that time, he's seen and battled many a dark and terrible thing and protected the Jedi from the Sith, from the Hutts, the Mandalorians and sometimes, other Jedi. Relentlessly and intensely committed to the goals of the Jedi Order, to the stability and unity, the prosperity of the Republic that adopted him Master Axius has become the corner stone and face of the more militant and fanatical among the Jedi Order. Neither truly conservative nor forward thinking Axius first came to the notice of many as a Jedi Knight for attacking the current ban on Marriages and Children. Arguing, that when Nomi Sunrider ruled the Jedi, when the Jedi were able to take wives and raise families, when they were able to fight for love on top of the force they were at their zenith in power. To defeat the Sith, he argued, we must be engaged in the world around us not become sterile, sexless droids. Young and old, many a force user listened, the Jedi Masters whom he debated grew flustered and soon rhetoric and discourse gave way to authority and in a perhaps decision the young Knight was ordered to remain silent. This, relentless sense of drive, this committed loyalty to the Jedi Order and Republic has been an aspect of his nature for all his adult life. Known for viewing the Dark side as a drug and Dark Side users as drug addicts, his dismissive contempt of the more twisted side of the force has at times bordered on hatred but it is held in check by a fanatics zeal (indeed the greatest cause for strife among him and Satele Shan is her belief that he made being a Jedi a religion for thousands of force users and in doing so puts the order on a dangerous path) . Axius does not compromise, he does not bend, he does not break, and he never, ever surrenders.
Many a Sith, rogue Jedi and pirate have heard the cry "The Light Wills it!"
For nearly all, that is the last thing they hear.
Axius is the rockface that defies the waves. They crash and break upon his unrelenting soul
__________________________________________
Abilities
__________________________________________
Powers: As the former leader of the Tower of First Knowledge Axius had access to the ancient holocrons, scrolls and knowledge of the old Jedi. Known to have dabbled in Bendu sorcery, he's able to generate blasts of energy when the need arises. He can bend light to create shields and has been known to be able to dispel Sith Alchemy (at one point disassembling a chimera in one of the most brutal displays of ancient Jedi mysticism in recorded history.). In his youth he was gifted with visions, but his powers of prophecy have faded, atrophied by his relentless quest to vanquish the darkness. As a duelist he was held to be one of the best on the Jedi Council, losing only twice (once against Satele Shan who attacked him in a rage when he suggested she simply execute her son rather than risk emotional contamination in mockery of her insistence on upholding the marriage ban) and a second time to Darth Malgus who nearly cut his heart out after Axius castrated him in their now rather famous battle. Beside Shan on Kamino he entered the War of The Storm in its final moments, managing to save Shan from death and carrying her off at the end. Even engaging the Hound and managing to draw blood (The Hound punched him so hard, Axius' eye nearly popped out of its socket and it took him months to regain his vision). His skills as a battlefield commander and administrator exceed his marshal prowess though. Great as he is with a blade or sorcery, he's an even better politician. A thing that is a source of secret shame for him.
Skills: Master of form 7 and form 2 and skilled in the other forms of Lightsaber combat (but refused to study them to mastery due to wanting to commit his time what he considered more important). Talented in various forms of force light and some ancient sorcery. Adept administrator, commander and leader. Master of Rhetoric.
Equipment: Gifted the right to wear the blue armor of the Chancellors honor guard after thwarting an assassination attempt. Axius wears a force augmented variant of their armor minus the helms. His cloak is fire retardant and can resist lightsabers for a fraction of a second or two (enough that when coupled with his armor, it affords him enough resistance to reduce a fatal injury to something more manageable). A curved hilted lightsaber (a deep purple color with flecks and sparks of crimson) and his short saber which has a hilt of Arkanian Dragone bone make.
__________________________________________
Biography
__________________________________________
Severe might be a good word to describe Master Axius, born on a generational ship that had traveled ahead of the main Nagai refugee fleet. His people, cold, insular and brutal had only begun to set up their small colony when Republic forces arrived on their world. The detachment of regular army soldiers, lacking any of the polished ivory armor of their elite betters treaded nervously upon what they had been led to believe was a "Chiss" colony set up within Republic territory in violation of some treaty the Nagai knew not which. This, ignorance of local customs and lack of foresight or knowledge mixed with their intractable nature ensured violence followed. Republic soldiers, even regular army men are gallant, but they were no match for a people who had endured millennia in the abyss between galaxies. Desperation, barbarism and the Nagai's unyielding survival instincts quickly saw the invaders slaughtered almost to a man. The Boy who would become Axius had an awakening at that moment, a dream of something, far off, warm and different. When the Republic returned, it returned not with more picket forces but a division of the Republics finest, commanded by the Knights in brown that he'd seen in his dreams. As all prepared for battle, these Knights in brown called out, begged them to cease their hostility, that they could negotiate with ascendency for settlement rights, or they could claim asylum if they were a persecuted minority (None of the Nagai knew the meaning of any of these words). Again, he tried to convince his father and again he was met with violence and dismissal and, as he looked deeper, he noticed the fear. These knights in brown stormed their meager fortress and the Nagai fought bitterly, a battle that lasted hours and even resulted in the Jedi and their forces being pushed back for a time. As night fell, Nagai attacked their camps and were slaughtered, and the Jedi organized a counter attack and soon buildings were burning, most of the adults were killed. Others, children and teenagers killed themselves or else armed themselves with explosives and ran at the enemy, killing dozens and maiming a Jedi Knight by the name of Artris. The boy who would become Axius was taken by his father (who had just shot his mother and sisters) and carried to the balcony of the last standing building. There, he cursed his son for being in league with these demons and attempted to throw the boy from the ledge. In a moment of clarity, something sang to the boy and he found his cells saturated with an energy he'd never felt before. His eyes cleared, tears fell away, confusion melted, he was in tune with the music of battle about him and soon found himself sensing the hearts of those nears him. His knuckles and finger joints burned, and he felt an urge to stretch his hand outward and in doing seemed to lift and hurl his father from the same ledge. Artris, seeing this reached the boy and promised him, he'd come to no harm. Artris for his part was shocked, instead of confusion and fear Artris saw only understanding and clarity in the boy's eyes. Upon asking for his name and being given some unpronounceable mouthful they gave him the traditional method of addressing a Chiss. "Axius" became his new name and that suited the boy fine, all the Nagai who landed here were dead, the other scout ships were likely not to arrive for centuries and the main fleet would not come for thousands of years. The secrecy for his people had died, almost to the last was protected and he, patching together what he could about the Chiss began to concoct a fairy tale pleasing to their ears. Yes, he was Chiss but of a variation not seen before, a secret, racial shame for the Chiss and his people were being exterminated and or enslaved. His people fled to Republic space in fear and desperation, attacked the Republic in fear and hysteria for they believed the same fate would await them here. For their part, the Chiss government ever eager to be left alone, happily reinforced this nonsense and let it serve as a warning of what happens to non Chiss inside the Ascendency. Their isolationism reinforcing his lies Artris soon was appointed his master. Initially believed to be too old to be properly trained (they wanted Axius to be under Jedi care in case he suffered some form of shell shock from the destruction of his settlement) believed him to be destined to a life of mediocrity and duty in the Jedi Service Corps. In truth, Axius fell in love with what he saw, a galaxy, a universe of bounty, beauty and opulence, created by the Republic and preserved and maintained by the Jedi. Axius threw himself into his studies, enamored of the knowledge and compassion, the mercy of his Galaxy and its liberties and resolved to defend it all with the same fanaticism only a people who spent ten thousand years running in the dark could ever truly know. Axius grew in skill and presence, surpassing the expectations of the Jedi Masters and his own Master the Knight Artris and soon, surpassing him. At an age when most are passing the Jedi Trials to become apprenticed to a Knight, Axius was himself Knighted and soon earned a reputation for being charismatic, intense, critical, but eager to learn, zealous but not fanatical. His debates with master's on Jedi doctrine, both questioning and reinforcing would in later years become requiring view/reading in the Academies and his defeat of a Mandalore in battle made him somewhat of a legend before he was thirty. Seen as somewhat of an expert in darkside lore, known for his uncompromising nature and somewhat fearful of his ascent (for he had begun to address Sith as Heretics at this point and others followed suit concerning the Jedi), he was promoted to the rank of Jedi Master at thirty-two. Given a seat on the Council of first knowledge the Jedi High Council hoped that his tenure commanding the spy Jedi, the Dark side object seekers and the library would temper his fervor. Nothing could have been further from the truth and exposed to the extent of the depravity of the dark side, it seemed to only harden his resolve. Axius was appointed as leader of the Council of first knowledge, earning himself a seat on the Jedi council at a relatively young age and soon became one of the leaders of a Hawkish faction within. War, with the Sith was inevitable, he explained and conflict with the powers beyond known space was likewise. It fell upon the Jedi to prepare the Republic for a war for which it surely must win for the Light to survive. The Jedi themselves, needed to harden and grow stronger. To this end he aggressively opposed the marriage ban and other prohibitions against knowledge or policy. In the shadows, the agents of the tower of First Knowledge did much to slow the Sith advance and keep a watchful eye on Zakuul and other foreign powers. In public, his policies and arguments were persuasive, his accolades iron clad and he soon found himself at the head of one of the larger factions of the Jedi order. Among the younger force users who listened to what he had to say was Satele Shan, lured by his rhetoric against the marriage ban and his predictions of war with the Sith. Time invariably seemed to have proven him right and after the death of her master she became one of his most ardent followers and he in turn one her most devoted supporters. With the back of the Shan name, it seemed as though the tides would turn. In the early stages of the war Axius and his Jedi devotees claimed victory after victory. "The Light Wills It!" became a battle cry the Sith feared, but politics and a daring raid on Coruscant stopped that. Axius condemned the rest of the council for kowtowing to the Sith and it was here that the first signs of a breaking in the alliance between Shan and Axius emerged. Going through her own personal crisis and the darker feelings love for a Storm Trooper brought out, those cracks widened into fissures which shattered their friendship. A few months after the legendary duel on Kamino Shan confessed to giving up her son, to wanting to back the newer, more dogmatic traditions. She feared for herself, it wasn't an open condemnation of their once shared views, but he took it as such and dismissively told her to drown her son if she was so committed to being little more than a service droid. Maybe their friendship ran deeper than he thought, for the young Master took that as if he had stabbed her or perhaps, she was merely venting all the pent-up grief and agony over her decision. Either way, Axius felt the full fury of a Jedi Master Shan's caliber. Her rage bringing her close to the darkside and what ordinarily could have been a relatively close match turned into a one-sided beating that left Shan ashamed of her actions and Axius convinced that her spirit was weak, her faith frail and her disposition broken. Over the years, she would try and reconcile with her old friend, only to be repeatedly spurned. Axius seldom forgave, he never forgave capitulation.
Then, the war resumed, Raven returned and the Bar'sen'Thor became an outlander when the Eternal Empire came a knocking. Satele Shan, the Jedi Order, the Sith and the Republic all surrendered. They yielded to blasphemers and heretics and many young, confused, desperate Jedi (and even some Sith) took these events as vindication of all of his warnings. When the Ceasefire occurred, Axius abandoned Tython in disgust, leading hundreds of the Jedi and Republic troops away as the forces of Zakuul moved. Dividing the Jedi Order and vowing to return to the High Council only when the last Sith, the last Zakuulan Knight lay dead at his feet.
Then and only then, would the real work begin. Purging the Jedi Order of its traitors, punishing the heretics and helping the Republic restore its hegemony.
__________________________________________
Additonal Information: Believing the hero who would eventually become the Outlander to be pivotal in breaking the darkness, one of the few times he supported a move by Satele Shan was in bestowing the Bar'sen'Thor title upon them. His tenure as head of Council of first knowledge ensured he has a deep network of spies, even now in the ruins of a broken Galaxy. This has led to the disappearance and quiet "Detention" of many Jedi knights and master's who supported the ceasefire.
Allegedly, has executed two Jedi masters for Heresy already.
__________________________________________
---
Sr. Member
Posts: 977
Joined: Sun Nov 04, 2018 12:44 am
Gender: Eldritch Abomination
Location: You'll never know until it's too late
Contact:
Both of you have given me quite a bit to read. Both are Accepted.
I'm usually most active on Tuesdays and Wednesdays. Minimally actives the rest of the week but I can find a way if RPs are going very well and I need to be around. Addicted to RPing and RP almost anything. ALMOST! There are limits.
---
Newbie
Posts: 25
Joined: Sat Dec 01, 2018 6:31 am
Contact:
---
Bronze
Posts: 1140
Joined: Mon Jan 23, 2017 6:45 pm
Gender: Male
Location: At The Brink of Destruction and The Edge of Annihilation.
Contact:
__________________________________________
Player: Orophin
__________________________________________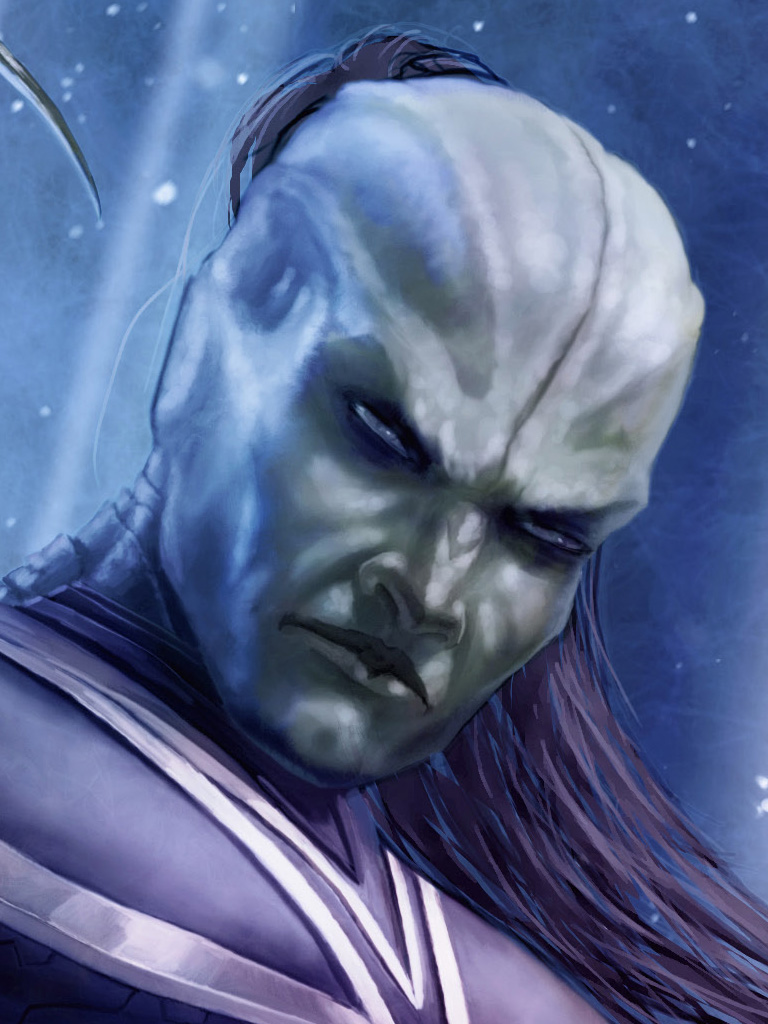 This is how he looks without his helmet.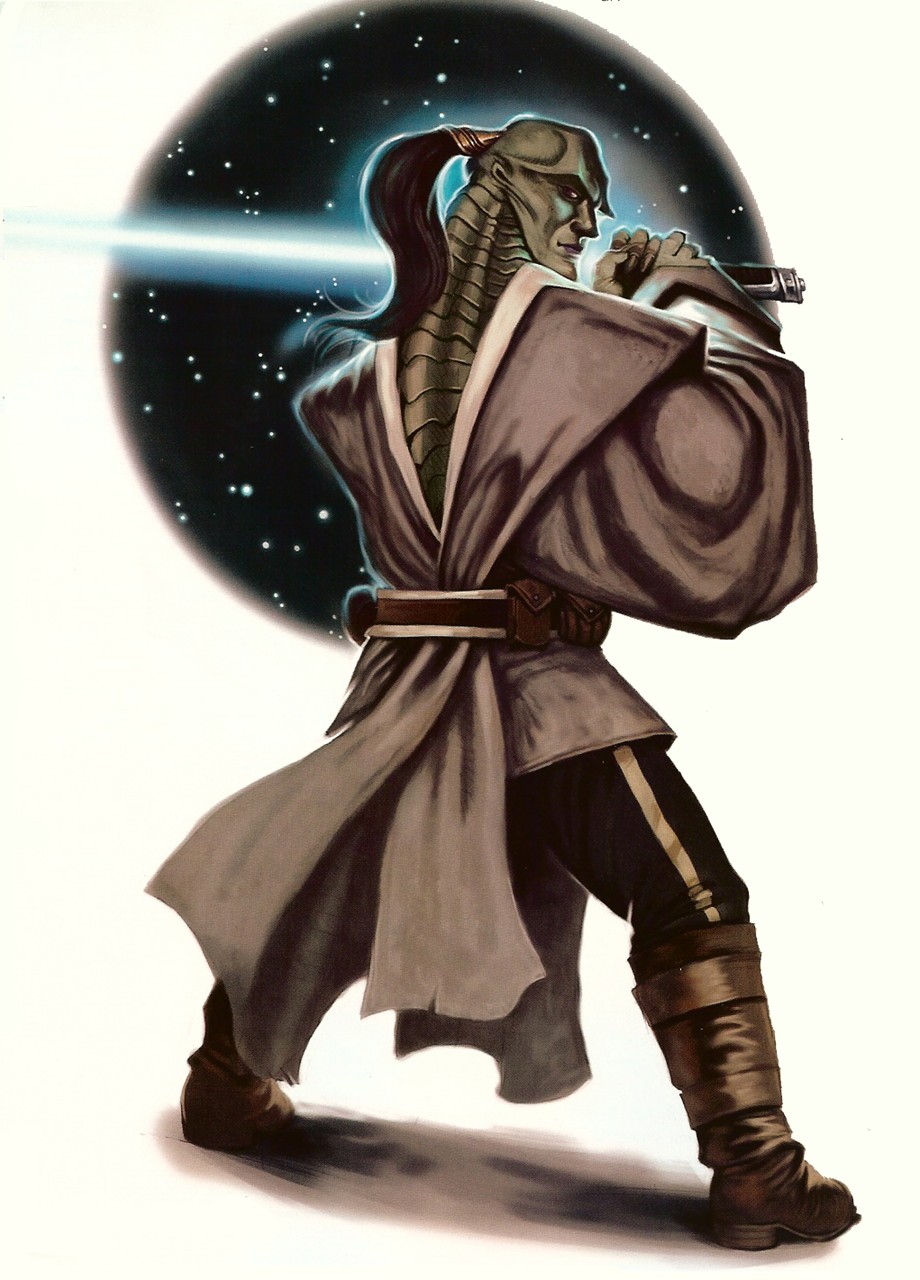 This is an example of how the ridges down his spine look whenever his back is exposed. He has the same ridge pattern but his spine doesn't stick out as predominantly as the one in the picture. He wears the same clothes as in this picture whenever he is not in his armor. However his clothes are completely black.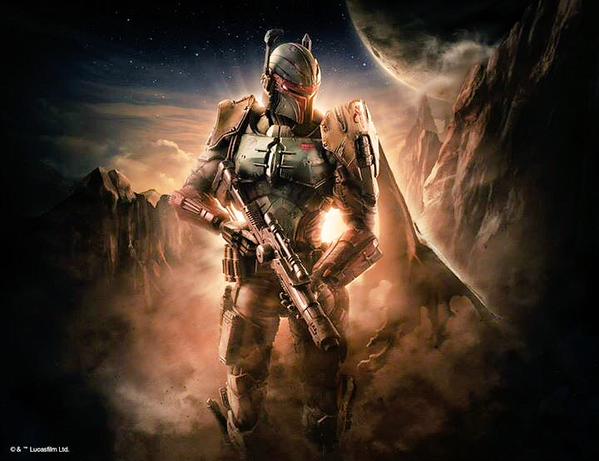 This is his armor which is made of Beskar and has a light Cortosis weave throughout it. This is also an example of his physical appearance. The only difference is that his body has a slightly larger muscle mass and he doesn't wear the small cape coming off the shoulder.
__________________________________________
Name: Jiszol Vass Nubauc
Age: 43 (Appears to be in his early twenties because he stopped aging like a human after reaching maturity.)
Sex: Male
Race: Half-Mandalorian(Human), Half-Falleen
Occupation: Bounty Hunter
Alignment: Chaotic Neutral
Height: 6'8"
Weight: 337 Ibs
__________________________________________
Description
__________________________________________
Appearance: He has ebony black hair, smokey pale azure eyes that are naturally reflective and seem to glisten most of the time when looked at, and steel blue skin that shares the tight, reptilian style look of his Falleen ancestors.His claws are naturally smaller and extend only a quarter inch past his finger tips but they are still as sharp and deadly as the longer claws of his full blood cousins.
Personality: Many people only see him as cold and calculating. But that is because most people only know him when his is working on a job. While he is indeed both of those things he is also passionate about history, especially when concerning the Force. He is dedicated to a philosophy created by his parents which combines both the teaching of the Mandalorians and that of the Jedi as well. Surprisingly he has no love for those who seek to dominate others for their own gain, and can't stand those who mindlessly butcher people for no reason. He is known for bringing in any bounty he captures alive, if that is an option. Even if he would've been paid more for the bounty to be dead. He rarely ever accepts taking a bounty that requires the target being dead unless he feels the target has actually earned death because of their own past doings.Deep down he feels alone in the vast reaches of space as he has found none who seem to truly understand him. He desires to find a place to belong, a goal to actually work toward, and possibly someone to one day call his own. But as of this time he truly doubts that any of those things are likely to happen any time soon.
__________________________________________
Abilities
__________________________________________
Powers: He has access to a number of different Force powers spanning from the Light side, the Dark side, and even some Forbidden teachings. All of his physical abilities have been permanently enhanced through the Force because of his constant use of Force abilities that allowed his body to reach levels that otherwise wouldn't be possible. However his physical strength is the ability that has benefited the most from this growth as it is and was the ability he used the most often of those types. One power that he uses the most is the power of Ballistakinesis. This power allows him to controll small objects in vast quantities and accelerate them to speeds that kake them lethal even if they are object that would usually be harmless.
Skills: Being a Mandalorian and an unaligned force user he has skills that reflect both of those facts. He is a survival expert, as well as an expert in strategy, military tactics, subterfuge, and negotiation. He is master marksman and a demolitions expert. As well as specializing in an assortment of armed and unarmed combat styles that are used by both force users and non-force users alike. He has studied all seven forms of lightsaber combat and has discovered forgotten forms while on his travels. He has extensively studied forms II, III, and V. However he has actually mastered forms VI, and VII, as well as the Jar'Kai style of combat. He eventually created a form of his own that focuses on the unique qualities of his own lightsaber staff. He is also an expert pilot.
Equipment: He uses a double bladed lightsaber staff. It is 5' tall, and each blade is 2'6" long. It was constructed from Beskar, and has a light Cortosis weave that travels throughout it, the same as his armor does. He is able to disconnect it at the center to use as a set of twin sabers. The color is the same as is shown in the picture, and it has been designed to use three crystals in each half of his lightstaff, instead of the basic two. Each side has the same crystals. They are a Krayt Dragon Pearl, a Dantari Crystal that is bound to Jiszol, and reflects his connection to the Force, and a Corusca Compressed Energy Crystal. The combination is what gives his lightstaff its blades color. The blade of his lightsaber also has small laser sparks that continuously leep off the blade and when they lad on things they affect them like acid would, and at the same time when a being is cut or stabbed by the blade it is apparent that a toxic substance begins to spread slowly throught the victim from the wound.
He also carries a veriety of explosives, two Beskar vibroblades, a Z-10 heavy blaster pistol, a X-56 micro-pulse blaster pistol, and a S-15 Renegade Disruptor rifle. He has also modified his armor to hold numerous small needles, blades, and shards all made of Beskar so that when he uses his Ballistakinesis he will always have ammunition readily available to him.
_________________________________________
Biography
__________________________________________
His father was a Mandalorian who had been expelled from their ranks because he disagreed with the Mandalore on how they should do certain things. His father eventually met and fell in love with the woman who wpuld become his mother a few years later. She was actually a Jedi who had chosen to leave the order because she felt that they had become stifled by their own beliefs and felt that the order would likely begin to decline if they continued on their currant path. The two of them raised their son in a combination of their beliefs because he showed the skills necessary to excel in both of their lifestyles from an early age.
As the years went on he only continued to prove that their beliefs in what he could accomplish to be more accurate as time continued. He excelled in even the most difficult of training and his parents could tell that he could've easily became the most skilled of Mandalorians, or the most powerful and wise pf Jedi, if he had been raised completely in one lifestyle or the other. Instead the combination of the two orders codes and trainings allowed him to become someone completely unique. Someone unlike any who had come before. His parents couldn't have been more proud in the man he jad grown into or who he would become.
Unfortunately they would never see who he would finally become. Because a master of the Sith happened to be travelling by with his personal squadron whenever the Sith felt a strong presence in the force. The presence had been Jiszol who was training with his mother. The Sith desired to claim Jiszol and turn him to the dark side in order to make him his apprentice bit he would not get his way. The Siths forces caused much destruction including the death of Jiszols father, but they were ultimately destroyed in the end. The Sith Lord himself became locked in combat with the young man and his mother. The Dark Lord landed a fatal blow in his mother but before she paassed she was able to land her own killing blow on the Sith as well.
For the next year things progressed quickly for the young man as he continued his own training and prepared to leave the only home he had ever known. He couldn't stand living in the place that he had lost both his parents. He took the dead Sith Lords personal large freighter and used it to leave his home world. A short time later he found three Holocrons on the ship. One with Jedi teachings, one of the Sith, and one with forbidden knowledge. He learned all he could from the Holocrons and then destroyed them so their knowledge could never be used against him. He then began working as a bounty hunter in order to make a living for himself.
A year and a half later he was 29 and he had gained his own ship "The Waylayer", after which he scuttled the Siths old ship and then destroyed wuat was left of it, and he had also put together his droid crew. He had at this time also began collecting Holocrons in order to gain more knowledge of the force, and as always once he had memorized the contents he wpuld then destroy the Holocrons to keep their secrets for himself. He has spent the last fourteen years traveling around capturing bounties and locating ancient wisdom in order to continue his own training. He has managed to mostly avoid any more contact with either tue Jedi or the Sith but that will soon change as he is about to find himself involved with more than he would've ever imagined.
__________________________________________
Additonal Information
__________________________________________
This is his MC-08 Hauler. It is known as "The Waylayer" and it's internal construction has been highly modified to accommodate his general cargo and detainees, his crew of droids, his personal starfighter, his living quarters and his trophy room.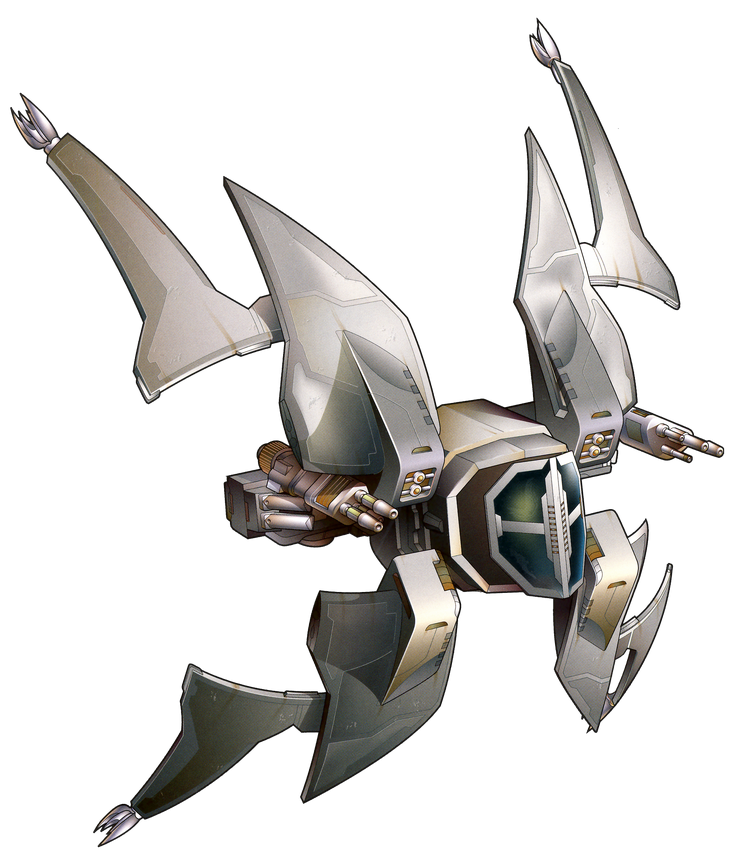 This is his personal starfighter "The Adamant Hasp" or "TAH" as the ships A.I. came to be known as. It was actually his fathers Basilisk War Droid to begin with. Basilisk War Droids came primarily in two types. Air based and land based. While they can both function, at least limitedly, in both environments they do each have their own preferences. His fathers droid seemed to loose its desire ro continue functioning after it's Masters death and so it quite properly maintaining it's operating systems and soon shut down entirely. Jiszol then began modifying the Basilisk with components from his fathers old starfighter including implanting the atarfighters data files and A.I. system into the Basilisks core conscious. This ended up having an unexpected effect. After he had finshed rebuilding the ship and activating it the A.I. seemed to take on a new personality matrix more attuned to the original War Droids systems only with the higher intilect capabilities of the original starfights A.I. As such the starfighter itself has gained a desire to always keep his pilot safe and will often aid him in difficult maneuvers and firefights. It is stored in pne of The Waylayers cargo holds that has been converted into a hanger when not being flown by Jaskol.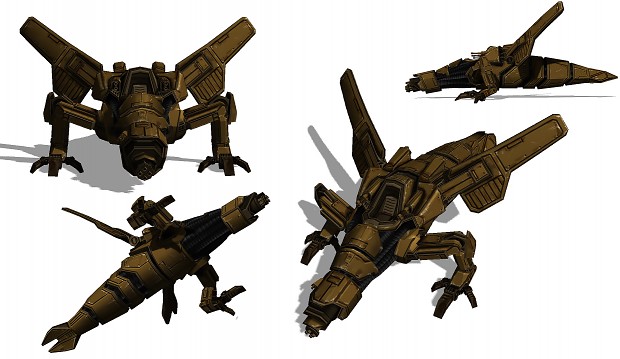 This is his own Basilisk War Droid. It's known simply as "Pursuant", and is a land based droid. Jaskol is very rarely seen without his war droid, unless stealth is required, because his Basilisk hates for it's Master to be left without it's protection. Pursuant is recognized as his partner droid instead of being classified as ship droid crew or companion droid.
This is his specially modified HK unit. It was designed from a destroyed prototype of the HK-55 model and functions as the head of all the droids that fall under the title of ship crew. He is known as "Commander" and is the only other droid to be classified as a companion droid other than Tech. Commander is the only droid that is classified as both sbip crew and companion. He is also the only droid that regularly leaves the ship to accompany Jaskol except for the Basilisk war droid, Pursuant. Commander doesn't speak in the same way as other HK units, where they describe the manner in which their statements are meant to be taken, but instead speaks more like a protocol droid only with the deeper voice and attitude of other HK units.
His T7 astromech droid. It is know as "Tech" because it mainly takes care of keeping the ships and it's fellow droids up and running properly. Tech is not counted as part of the ships crew but instead as one of Jaskols companion droids. As such he only follows the orders of Jaskol himself. Although LT does inform him of problems that need to be taken care of on The Waylayer Tech doesn't actually answer to LT. Tech can most often be found with Jack when the ships or any of the droids are not in need of urgent repair.
(I know that this is a picture of a figurine but it was the best picture I could find to give everyone an idea of what Tech looks like. I hope that's ok.)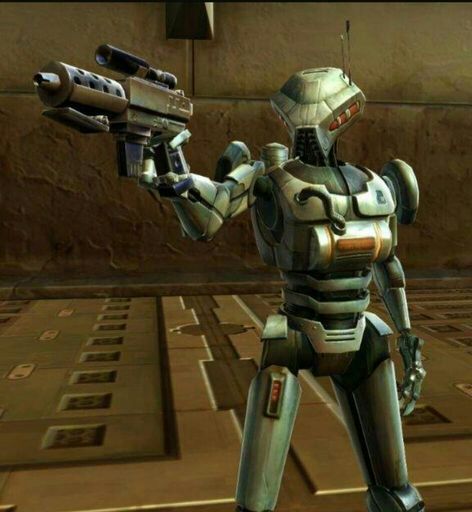 This is his XR-32 hunter droid. It is known as "Chief" and it functions as his ships head of security. As such it is the droid that most often commands the Sith war droids that act as basic ship security. Chief, and it's war droid subordinates, almost bever leave The Waylayer unless it is to conduct parameter patrols when the ship has landed.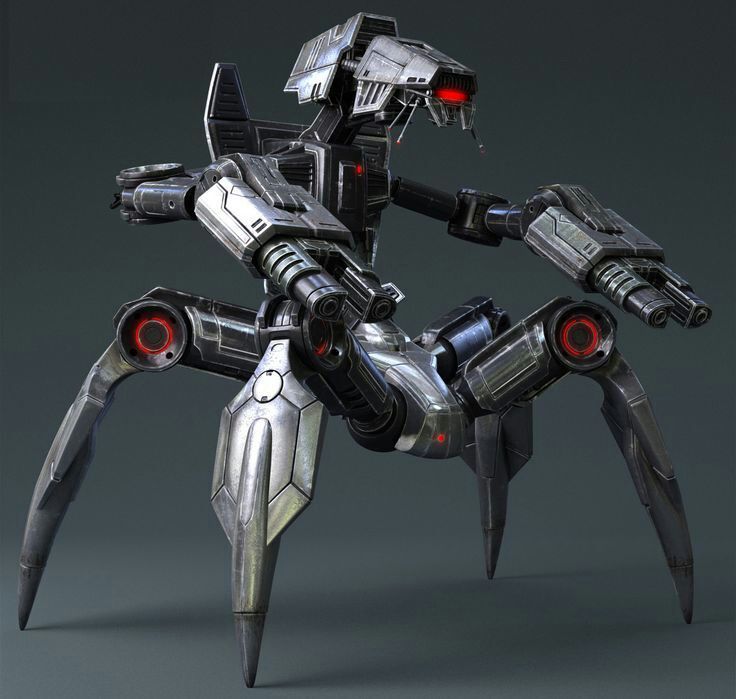 He has a collection of Mark I Sith war droids that he has modified with Beskar armor plating and and sheild generators. They mainly serve as his starships security forces and as such are programmed to obey orders from him and his high ranked droid officers. These include Chief, LT Jack, and Commander.
This is his Mark I training droid. It has been given an advanced A.I. system and uploaded with a number of different systems including advanced combat, advanced medical, advanced armor and weapons maintenance, protocol, and security. As such it functions in a number of different roles depending on what is needed at the time. Because of it's variety of job roles it has come to be known as "Jack" and is seen as one of the ships highest droid officers second only to Commander. Jack is usually found with Tech as the two have few permanent roles and so they often help each other so as not to be left alone all the time. Jaskol actually approves of the two droids friendship.
He has a collection of basic assassin droids like this that function as his ships basic crew, and another collection that funtion as his recon squad whenever he feels like higher numbers are necessary on missions. Most of the droids appear the exact same and the only difference in their capabilities is that his recon squad has been outfitted with high grade stealth capabilities. Other than that fact only one droid is unique. That is "LT" he is black where all the others are green and is the head of the crew droids and as such takes care of making sure that the ship is always behaving appropriately and that the crew are staying focused on their starions. If any problems are discovered he is the one who informs Tech of the necessary repairs so that they can be quickly taken care of. He answers directly to Commander, Jack, and Jaskol himself only.
(Sorry that it took me so long to finish. I hope he is acceptable.)
Last edited by
Orophin
on Sat Jan 12, 2019 8:19 pm, edited 2 times in total.
Stand up for what you believe in, even if it means standing alone. - Sophie Scholl
---
Users browsing this forum: No registered users and 0 guests