---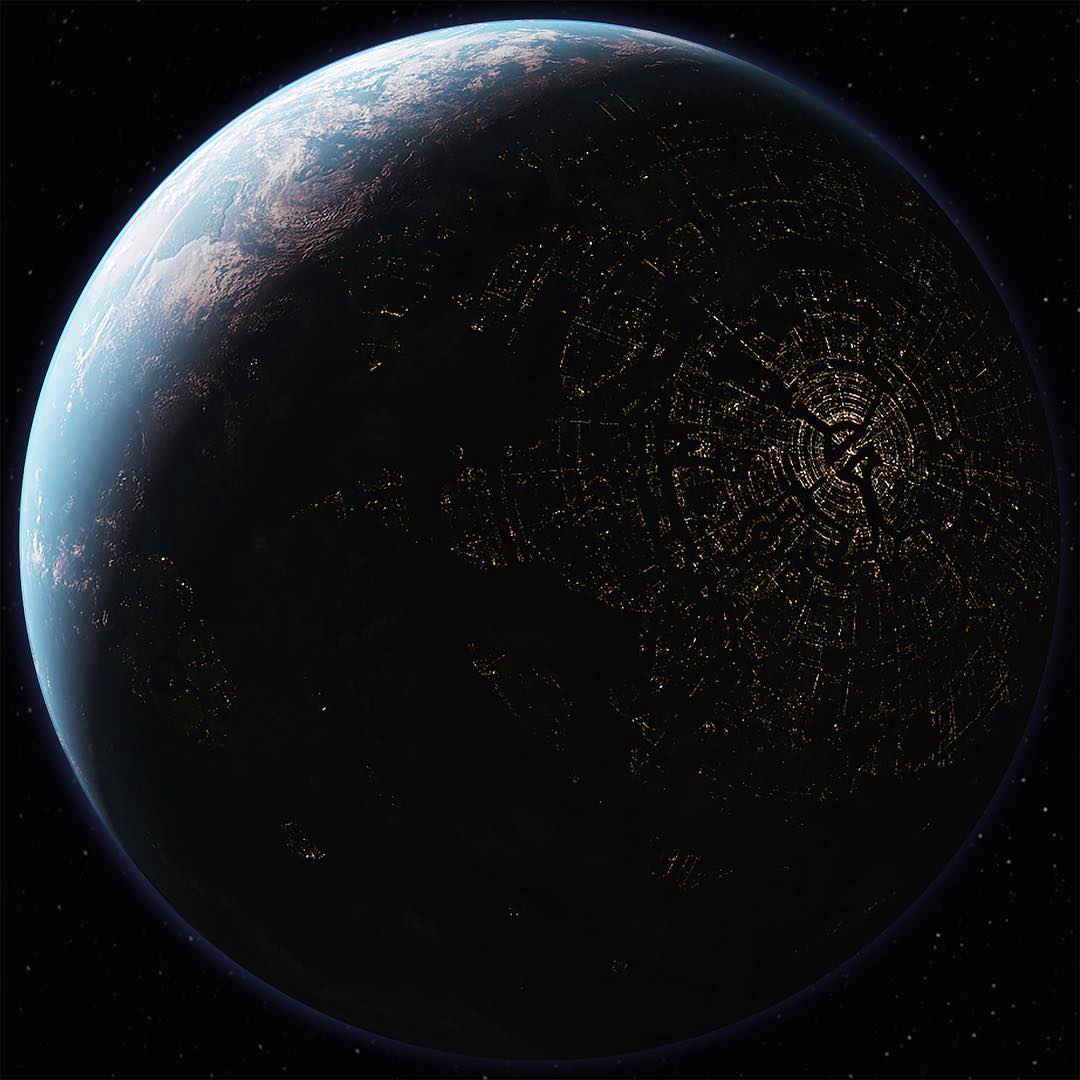 ---
BEL KERATHAR
---
Bel Kerathar is a desert planet located in the Milky Way galaxy. It has a fairly standard axial tilt of 23 degrees, but its proximity to its local star has scorched the surface and drastically influenced the evolutionary trajectory of its resident life-forms. It has a high gravitational pull of 18.56 meters per second; its atmosphere is a mix of oxygen, ammonium, nitrogen, and hydrogen. Water is abundant beneath the planet's surface, saturating cavernous expanses beneath the stone canyons which dot its crust. For approximately the last one-hundred and fifty-five standard years, around three-quarters of Bel Kerathar has been fully industrialized by the indigenous species.
Bel Kerathar is home to one sentient species. These mammalian bipeds, who call themselves the Kerath, have successfully adapted to its hostile environment, their evolutionary advantages protecting them from the debilitating conditions. The Kerathar have expanded their civilization beyond the bounds of Bel Kerathar's atmosphere, colonizing two of its moons and interacting with a multitude of other species in its local quadrant. The Kerathar have waged interstellar war on three separate species; they ceased their crusades when they became too taxing, withdrawing to their home system.
Travel to Bel Kerathar is uncommon. The Kerath culture is hostile to foreigners, and their naturally intimidating size makes interactions with xenos naturally one-sided. Their booming voices and judicious attitudes results in a highly tense environment for non-Kerath. Their reputation as warmongers has also resulted in largely negative relations with other sentients in their quadrant. One significant export,
Bel Kerathar Energy Cells,
is their primary contribution to the galactic stage; their isolationist natures makes them less well-known. Some Kerath are present on
Terminal.
Their existence, and the existence of Bel Kerathar, is unknown to Earth.
The Kerath reject claims of sovereignty by any would-be intergalactic authority. They have successfully and thoroughly repelled two invasions of Bel Kerathar and its surrounding worlds.
---