An uneventful bar, stays that way. A tired and hungry bounty hunter, won't.
A red ship settled behind a Bar & Grill in eastern North Dakota. It's a quiet place, some dark clouds move in from the northwest in the starry night. Zarian has just come back from a
weekly job
and he was wanting something to eat.
He entered the bar. It was a small place, a stage, a counter, some drinks on the wall, and a duet playing on the stage.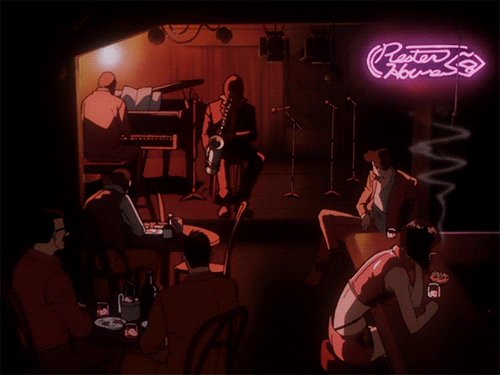 Zee sat at the counter, and waited. The bartender came around asked him what to drink, and he simply replied with, "Whatever you recommend." Before he pulled a cigarette from a pack in his pocket.
"Can't smoke inside."
A waitress said before she walked off, Zis sighed and put it back.
The bartender returned with a yellow-ish blue drink in his hand, and set it infront of Zar.
"Anything else sir?"
The bartender asked. "You guys have a plain-old cheeseburger?" Zee asked, and the bartender nodded before walking off again.