Chapter One
.
Name: Vincent Martin
Age: 39
Sex: male
Personality: Cold, Separated, greedy, Cunning, and quick witted. These are the things that brought him to the top of his career. He will tell you exactly what you want to hear, and if you believe him you've fallen for his trap. Underneath his human skin lies a snake ready to strike at whatever can get him ahead.
Skills/Profession/Roles: He was a investment banker, a very lucrative investment banker, a very illegal investment banker. His way of buisness got him alot of money and alot of connections, he aquired these with his silver tongue, quick wits and sheer luck.
Equipment: his wallet, a comb, and some suspicious white powder he doesn't like sharing.
Bio: Vincent was at the top of his game the year was 1982, the sun was setting over Detroit and he just landed the biggest deal of his life with a Up and coming super car company called De Lorean. The expected turnaround profit was so high there was only one thing to do and it was to celebrate. After a few very fun hours of "legal" activities he went on a joy ride in his car. The last thing he can remember was he was going 160 on the southbound when there was a bright flash and wound up here. Now he's just looking to get back, by any means necessary.
Appearance:
.
"Kat...uh yeah that's about where the excitement ends"
Name:
"Katiè Madeline Kipper"
Age:
"Depends who's asking. I uh got two IDs though, one says nineteen one says twenty one..."
Height:
"Five foot Six and three quarters"
Weight:
"Not a lot low triple digits is all ya get"
Hair Color:
"brown with neon pink bangs"
Eye Color:
"hazel-green"
Distinguishing Features:

"I've a lot of piercings and tats. A fish sleeve and a cat sleeve, flowers around the neck and on right hand. A sleeping cat tramp stamp, a flower pattern up my left leg. Pierced belly button, nose, lip, left brow and usually three different earrings in each ear. "

~~~Arsenal of Greatness...or you know not~~~

I uh usually have my skateboard with me. A pocket knife, and if I had it my way my cat Purrderr."

~~~Kat's Kinetic History Hoarding Heroic Happenings...uh can I lie here?~~~

"I ain't playing man weird as this shit is Purrderr should be allowed, he's my best buddy! Right so history I wish I could hype this up make it sound so much cooler than it is. But I try and be up front you know? I picked up skateboarding early on. Gave parkour a shot when that was kicking up. Mix that with sports a bit and I'd say I'm pretty athletic I guess, better hand eye coordination then most my age. Not like jumping off buildings but I've made parks a playground and usually not broken a bone acting like a idiot. Uh I watch a lot of crime shows so might be a good investigator I guess. I've uh been in about half a dozen school fights so I'd like to think I can maybe hold my own. Grades are mostly good, graduated and current sophomore in college. I'd say I'm okay at small talk and stuff. You know I'm starting to think this is rigged, I'm not gona make myself look like more of a loser for you mystery person! This is all ya get."


.
.
> query: oliver benjamin kennedy_

searching...

2 file(s) found_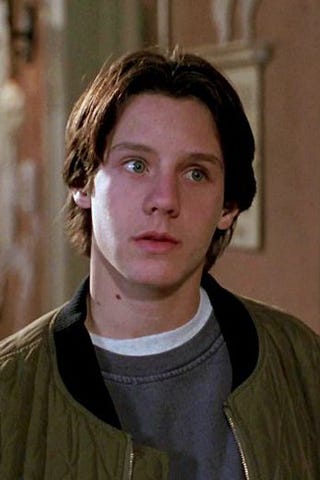 oliver-benjamin-kennedy.jpg

> upload complete_

> continue?_
> (Y/N)

> _

.
Name:
Jeremy Jacobs otherwise known as JJ
Age:
29
Height:
6 feet 0 inches
Weight:
160 lbs
Occupation:
Clothing store salesmen, musician/street performer
Appearance:
Personality:
JJ is a generally calm and laid back person. He has an aura of friendliness about him, and is generally able to get along with most people he meets. He's quick witted and a smooth talker and is able to find humor in most situations, or if need be talk his way out of the bad ones on the rare occasion he finds himself in one. He is very confident and has a peculiar obsession with balancing being hard working while trying to get the most out of life.
Equipment:
Aside from the basic phone/keys/wallet mantra everyone repeats to themselves as they leave the house, he doesn't go anywhere without his guitar. His general model of choice is Gibson, and in its hard shell case he keeps spare strings, an electric tuner, a capo, an assortment of guitar picks, and a little gadget that cuts guitar picks out of old credit cards.
Background:
JJ was raised and grew up in a small city in northern New York and had more or less an un assuming life and childhood. He took an interest in music at a young age and was supported by his parents through and through, though buying him his first guitar and signing him up for his high school music program. However when it came time to prepare for college they had understandable amount of worries, and pressured him to not put all his eggs in one basket. He went straight into the workforce for a year folding shirts at a clothing store, as it took him that long to convince his parents to compromise. He majored in accounting at a local college that he applied for with a minor in musical study.
Tragedy struck early into the third year of his time in college, when both his parents died in a car crash, having been hit by a drunk driver. JJ was wracked with guilt for a number of reasons. He had been arguing with them recently as some tension grew over his grades. Despite that, the reason they had been out that night was to see him perform at a local bar. The driver there had also been at that bar that night having too much of a good time.
He went through a deep bit of depression and couldn't bring himself to finish school. Having held his job on and off throughout college, he was able to convince his boss to give him a full time position, and renegotiated the lease for his college apartment into his permanent residence. He inherited some money and his childhood home, which he mostly used to pay off his school debt, leaving the rest to sit in the bank for a while, while he went through the motions in life.
It took some time but JJ was eventually able to pull himself out of the emotional hole he had dug, most of the credit due to rediscovering his love for music. He eventually sold his childhood home, and bought a small place suitable for one and a half people at the most, with a garage big enough to install something of a DIY music studio. He's made friends, as well as reconnected with some old ones from childhood and college since then, and has managed to become something of a local fixture, being seen out in public playing his guitar with the case open, that is when he doesn't have a gig with a local cover band he joined as a guitarist/singer.
While not famous by any standard, he well liked in his home town, and has a small Youtube channel with just under 500 subscribers, where he uploads cover songs, recordings of his bands performances, and rare uploads of original work he has written. While he isn't resentful of the fact that he isn't necessarily famous, there's something that seems to always be at the back of his mind as to whether he is making of most of the hand he has dealt, and how he can bring himself to push and do better, though he is afraid to tell people that he feels that way.