Name: Onyx Obsidian
Age: 18
Sex: Male
Personality: He is a prankster, and likes to have fun, but he is also a fierce fighter, and knows when it's best to take things serious. He enjoys meeting new people, and doesn't like it when people are mean to each other just because of how they are born. He has good control of his temper, but he also holds a lot in, so when he losses his temper he seems to explode with rage.
Semblance: Fade Field; It allows him to become completely invisible, plus he can make things around him dissappear up to a ten foot radius, but it drains him much faster to do that so he usually only uses it to hide himself. Because of the fact that he usually only uses it on himself most people think that he is just camouflaged like some lizards can do.
Weapon: Monitor - A spear that he can put dust capsules into so he can use different elements as a enhancement to his weapon, and he can shoot the spearhead out with a wire attached to it so that he can bring enemies closer to him. He can grab it at the bottom and it will turn into a a whip with the spear head as a blade at the end of the whip, this is usually how he caries it by wrapping it around his body and linking the ends together. He can also fold it up into a gun mode that allows him to shoot the spearhead as a grappling hook, in this form there is also a barrel underneath the spearhead that he can use to shoot dust bullets.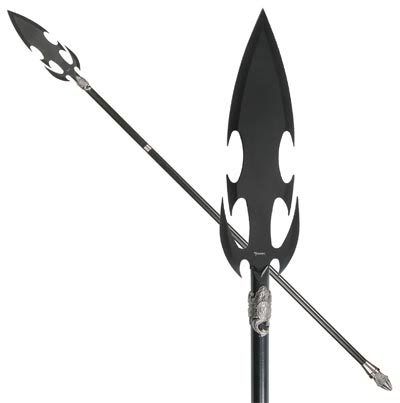 Backstory: His family was killed by faunus hunters. A human extremist group which believes not only do faunus not deserve rights, but that they shouldn't even be allowed to exist. His parents hid him away before the hunters could find him, so he was able to survive until he was found by a human who was a close friend of his family. The man was a graduate from Beacon, a teacher at Sanctum, and a hunter of The Grimm.
The man taught Onyx all he would need to be able to get through Sanctum, and to make it into Beacon. Six months before he entered Beacon they went on a training mission into Grimm controlled territory and where attacked by one of the stronger types of Grimm. They managed to kill it, but the man was wounded during the fight, and they where too far away from a hospital to save his life.
Between his high scores at Sanctum, and his part in taking out the Grimm, he was accepted into Beacon. He is happy that he made it in, and wants to gain equality for faunus, and to honor the memories of those that he has lost. He couldn't wait to get set up in a team, and to be able to show off his weapon that he made at Sanctum, Monitor, and to show off all he knew and could do. But because of situations that arose he has recently been transferred to Vales academy. He was the leader of his old team, but who knows what will happen with whatever new team that he gets put with.
Armor: He wears black leather pants that go to his ankles. The pants are covered with black hardened leather gaurds all down his legs, and overy his knees. He wears no shoes. He also wears a black leather sleeveless shirt that also has black hardened leather all over it as well. He wears long black gloves that cover his elbows, they are fingerless, and over them is more hardened black leather in the form of fingerless gauntlets that covered the top of his hands, the first knuckles only on his fingers, the top of his arms, and his elbows.
Appearance: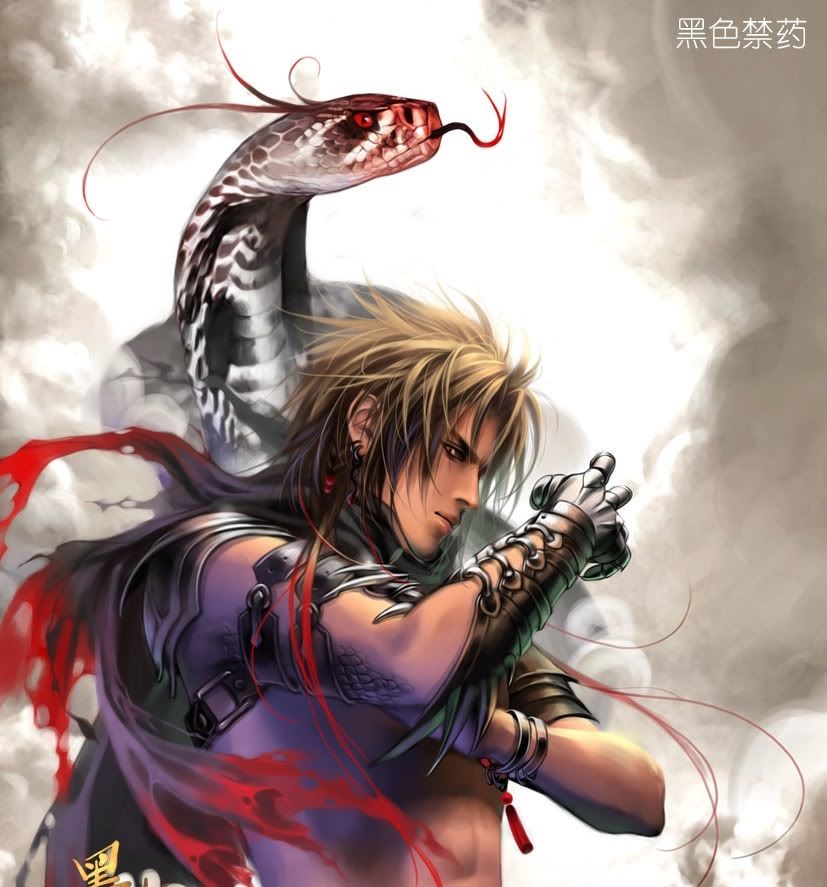 He doesn't wear gloves like that, instead picture the ones I described. He can grow his nails into claws, and his teeth into fangs. His skin looks normal until you get closer, and then you notice that the texture is like that of scales. His eyes are silver, and they look like slits, the same way reptiles eyes do. He has a long tongue that is forked at the end like a lizards, and he has a long lizard like tail. He is based off a horned lizard. His people are the most animalistic faunus believed to exist, and because of this many people are weary of even going near him because they fear that he may actually be more beast than human. He however doesn't let this fact affect him or his dreams of unity.
(I hope that he's acceptable. Now we just need to wait for one more person to join as a member of the second team.)