Name: Belle Emily Thomas
Alias(es): Southern Belle [Old Childhood Nickname], Delighted Disciple of the Damned.
Gender: Female
Age: 10
Height: 4 ft 6
Weight: 70 lbs
Species: Nosferatu Vampire

Background
Belle is the daughter of Emma and Edgar Thomas, born in the backwoods of rural minnosota, Belle had lived a relatively quiet and free life. This all changed when one day she was traveling with her parents who just so happened to be crossing a truck stop when a gang of supercriminals just so happened to be pulling a heist to hijack a vehicle at the time.

Gunfire ensued, and she and her family were caught in the crossfire. Both of her parents were on the ground and in the midst of this fight, a bloodied and battered Septimus Nier, known as Voracious was in dire need of blood. The beast had taken him, and he fed on the nearest living body. This body just happened to be Belle. Still with some trickle of life in her. A bit of his blood splashed on her now fully drained body, and thus, she was embraced.

Septimus ultimate failed to beat in that confrontation and proceeded to meet them at their next heist. Alerting the authorities as he proceeded, he thwarted them with the aid of numerous entities. In the midst of the battle, he encountered one Razor, who offered him an unlimited supply of blood in exchange for an escape.

Razor now lives with Belle, watching over her when Septimus is away as both bloodbag and Guardian figure to the girl.
Powers
The Kiss:


Belle's feeding is unlike that of a traditional vampire and is more accurately akin to that of actually the Phillipino Vampire the Aswang and the Romanian Strigoi. She has a long, tendril like tongue with a hand-like grip and a retractable stinger so sharp that ideally, it leaves no detectable wounds. The stinger injects the target with a Euphoric venom of supernatural potency, that simply urges them to not resist as it induces a"crack" like sensation in it's prey. Used on a sleeping target, it often gives pleasant dreams as she drains a bit of their life away.

The Embrace: Through fully draining someone and giving them a douse of her own blood, she may embrace someone into the life of a vampire, like her.

Ghoul: Belle may make a soulless, undead slave known as a Ghoul, which will follow her every word, so long as she keeps it well fed. Belle is not adept enough to overpower her Ghoul's will in states of greater hunger.

Potence: Belle as a vampire is exceptionally strong by human standards that exceeds that of the average person. Though is a child, she is stronger than many grown men and can easily overpower a bewildered human with her strength and lower center of gravity. Her strength also lends itself to her agility, as she can easily use her arms to propel her body up walls and cling to the tiniest, most slippery of cracks with her strength.

Resilience: Belle is, like Septimus, exceedingly durable. Her internal organs are all but useless to her and for all intents and purposes, the only things she needs to function is a brain to think, muscles to move, bones to support and a heart to regulate her body. She is surprisingly tolerant to small arms gunfire given that piercing and rupturing organs does her little harm beyond fragment lodged in the muscles. Though this problem increases with higher powered and more rapid fire munitions.

Her tolerance to blunt damage is higher than a normal little girls as well, but hitting her with hardened, commonly found objects such as pipes and wrenches can break her bones. However, unless grevious damage is done to her brain or heart, it is difficult to incapacitate her without doing lethal damage.

Celerity: Belle is exceptionally fast and can run fast enough to catch up to some cars. She generally accelerates instantly, going from "Zero to Thirty Five" in an instance. This can lead her to be difficult to perceive at close range.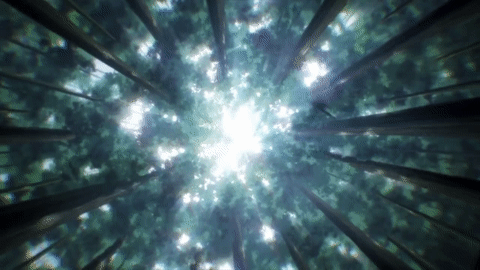 Agility: Belle's small frame lends itself to a "monkey-like" agility. She can very easily scale objects with very minimal gripping surfaces and can nimbly perform acrobatic maneveurs so long as she knows how to do them, lest she just fall flat on her face. center of Gravity enables her to turn on a dime mid-run.

Mend: An ability acquired from Razor. Belle's body knows how to fix itself rather well. She tends to heal well and may force herself to heal with a focus and allocation of her body's resources. Meaning she cannot use her enhanced strength, speed and agility as this is happening.
Exponence:
Like all Nosferatu, her strength grows with the amount of time she uses her powers (which cost blood) and her age. The more blood she drinks, the more powerful she becomes. She cn
Aspect of the Beast:
Belle is closer to the Beast than Septimus and may manifest any number of unholy shapechanges upon her flesh.
Claws: Retractable talons which rest upon each finger. Sharp with pointed edges, they are capable of both slicing and stabbing into prey. The more they lengthen, the harder and more unusable her hands become.
Wings: Belle's light, childlike body is also strong, and accommodating enough for flight. She cannot fly quickly, and she must have height in order to take off. It can however increase her jump height and allow her to glide.
All-Fours: Belle's legs become shorter, and her arms become longer. This makes easier for her to run on all fours anatomically ideally. She can hit cheetah like speeds in this state.
Banes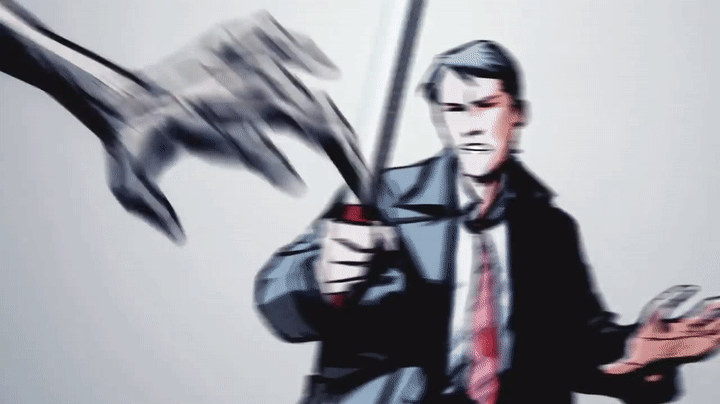 The Helios Curse: Bane of Sunlight. Unlike a vampire as old and powerful as Septimus, she can't survive sunlight for any extended period of time. At her age, she would burn into ash in speculatively seconds from direct exposure.

Bane of Silver: Silver has been used medicinally and for the purposes of certain holy objects for ages. However, Silver itself destroys the pathogen within Belle that makes her unholy condition possible. It functions as a poisons, it's mere touch able to corrode away her flesh and cause it to burst into steam. A blade of silver will pass through Belle as though it were hot butter.

Flammable: Belle catches fire easily, and fire deals damage to her that does not easily heal, even with the consumption of blood.

Inhuman Appearance: Belle often cannot show herself in public or allow her face to be in plain view. This is bypassed to an extent by makeup and luck of her retaining enough of her human appearance, but close enough examination of any kind can route this.

Torpor: Belle enters a deep, comatose like sleep during the day. Staying up during the day takes an immense amount of will or some type of stimulus.