---
---
| | |
| --- | --- |
| | Lorem ipsum dolor sit amet, consectetur adipiscing elit. Donec ornare nulla efficitur sapien tincidunt, ac interdum quam pellentesque. Ut placerat, enim sed facilisis tempor, urna nibh tincidunt massa, vitae laoreet justo sapien a nisi. Curabitur rutrum, dui et luctus aliquet, augue neque iaculis metus, a gravida urna dolor a felis. Proin sit amet dolor non arcu sodales placerat. Nunc facilisis nisl vel ante ornare pellentesque. Pellentesque et metus sit amet leo laoreet molestie eget vitae magna. |
---
---
Name: Alex Cores
Alias: Ronin
Alignment: Hero
Species: Human
Age: 16
Hair: Gray
Eyes: Gray
Citizenship: United States of America

kafbkskfaghsgfhjaskgdjsambkasbkjgbsdakbfbsafbjadsbhfbsahfbhsabhfbsahbfhsabfjasbjfbhjsabfjasbjjfbsajbfhsabfhsbahfbshafbjsahbfjsabjhfbadsjfbsajbfhasbhjfsabjfbsahbfhsabjfbashfbhjasbfhsadbhfbsahfbsjahbfjhdsbfjsadbdjfbsadjhdfbashbfjsabfjsabjhfbhasbfjsbajhfdbasjfbsajhfbjsabfjhsabfhasbfjhbashfbasbfjasbfhasbfjbasjhfbjhasdbfjhsabhfbasjfbasjhbfjsabfhsabfhsbdjfhbajfdbjhadsfds
---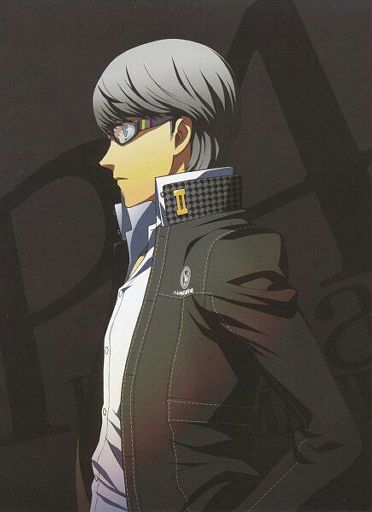 Alex Cores is physically a normal teenager with nothing special in terms of strength, speed, or ability to take a hit. Instead he has a special gift known as an Inner Arcana. The Inner Arcana is a power of magical nature however, it doesn't function through spell casting. Rather than using incantation to weave together powerful spells Alex is able to call on the nature of his soul which manifests in the form of a tarot card. His is a Chariot in the reversed position which symbolizes opposition. The card allows him to conjure a hardened dome that extends out 10ft from his current position. Objects and people outside of the dome are incapable of entering and the same goes for anyone within the dome. The dome can be broken if it's struck with enough force.

Conjuring the dome requires Alex's Arcana card to be consumed but, he can conjure another up to a maximum of five times until he's exhausted his own mana supply.
kafbkskfaghsgfhjaskgdjsambkasbkjgbsdakbfbsbkvbahbusan kcc jhsavhasnkfnskjfsafbjadsbhfbsahfbhsabhfbsahbfhsabfjasbjfbhjsabfjasbjjfbsajbfhsabfhsbahfbshafbjsahbfjsabjhfbadsjfbsajbfhasbhjfsabjfbsahbfhsabjfbashfbhjasbfhsadbhfbsahfbsjahbfjhdsbfjsadbdjfbsadjhdfbashbfjsabfjsabjhfbhasbfjsbajhfdbasjfbsajhfbjsabfjhsabfhasbfjhbashfbasbfjasbfhasbfjbasjhfbjhasdbfjhsabhfbasjfbasjhbfjsabfhsabfhsbdjfhbajfdbjhadsfds
---
The main piece of weaponry Alex uses is a katana with the words Insurrections Blade carved along the edge. The blades only unique trait is its durability which has proven to be damn near close to indestructible. In terms of cutting it functions like any other well forged katana slicing through soft materials with ease yet due to the blades durability it never needs to be sharpened or oiled. Physical damage seems to be ineffective and the effects of magical attacks have yet to be seen. As far as Alex is concerned it's just a simple sword.

After joining Millennium Academy he was given the opportunity to get support items and costume upgrades.

Sonic Shuriken-The main Support item Alex chose to get was Sonic Shuriken which are kept along the inside of his jacket. Each Shuriken is capable of emitting a quick high frequency sound that is capable of disrupting a targets equilibrium for a few moments.
Costume-Alex's costume is just a modified version of the clothes he wore when he first unlocked his powers. The people in the Millennium Academy Costume shop took those clothes and lined them with flexible body armor capable of withstanding common knife slashes as well as bullets up to 7.62x39
Glasses-Alex's glasses are not only his prescription lenses but also they are capable of targeting, night vision, and a maximum of an 8X zoom.

What he doesn't know is that the blade holds many secrets he's yet to discover.
kafbkskfaghsgfhjaskgdjsambkasbkjgbsdakbfbsafbjadsbhfbsahfbhsabhfbsahbfhsabfjasbjfbhjsabfjasbjjfbsajbfhsabfhsbahfbshafbjsahbfjsabjhfbadsjfbsajbfhasbhjfsabjfbsahbfhsabjfbashfbhjasbfhsadbhfbsahfbsjahbfjhdsbfjsadbdjfbsadjhdfbashbfjsabfjsabjhfbhasbfjsbajhfdbasjfbsajhfbjsabfjhsabfhasbfjhbashfbasbfjasbfhasbfjbasjhfbjhasdbfjhsabhfbasjfbasjhbfjsabfhsabfhsbdjfhbajfdbjhadsfds
---
By conjuring his inner arcana in the upright position Alex can summon the Spirit of Rebellion to fight along side him. This takes the form of the spirit of the ancient ronin Kyuto Narukami in an 8'6" suit of armor wielding a 9' long glaive style blade.

The summon possess strength, speed, and durability on par with that of a high level meta human. Alex is capable of summoning the spirit as many times as he needs however, if the spirit is destroyed Alex needs to wait 24 hours to re conjure it.

The spirit can also communicate with Alex telepathically at any time, summoned or not, allowing for a rather interesting dynamic between the two of them.
kafbkskfaghsgfhjaskgdjsambkasbkjgbsdakbfbsafbjadsbhfbsahfbhsabhfbsahbfhsabfjasbjfbhjsabfjasbjjfbsajbfhsabfhsbahfbshafbjsahbfjsabjhfbadsjfbsajbfhasbhjfsabjfbsahbfhsabjfbashfbhjasbfhsadbhfbsahfbsjahbfjhdsbfjsadbdjfbsadjhdfbashbfjsabfjsabjhfbhasbfjsbajhfdbasjfbsajhfbjsabfjhsabfhasbfjhbashfbasbfjasbfhasbfjbasjhfbjhasdbfjhsabhfbasjfbasjhbfjsabfhsabfhsbdjfhbajfdbjhadsfds
---