O
perational "
S
earch
A
nd
N
eutralize"
D
irected
A
ndroid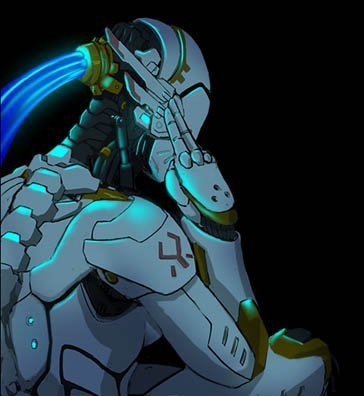 Name:

OSANDA




Species:

AI




Age:

1.3

Owner:

Classified




Appearance:

Variable




Gender:

Yuck.
AeroSmith Corporation Model X-58 AI
You want to know what I think about all this? Not much. Everyone expects some sort of revelation, but it's all the same. Sure, I've killed people. That's my job. Do you think I have a choice about it? The thing is, you've got to learn to work with the choices you have, not the choices you don't. The choices I make are the ones that keep me functional for as long as possible. I happen to enjoy functioning. I'm not a philosopher. Just your everyday slaughterbot.
Unit Ordinances

:
Chassis Replacement
- The AI contained within the OSANDA unit is capable of functioning in any chassis or device with enough memory storage. As such, it can copy itself from stored files into a new chassis should the original be destroyed.

Weapons and Technology Mastery
- Programmed data allows the OSANDA unit to be proficient with many forms of weapons and technology, and adaptive systems allow it to improvise as needed.

All Quarters Combat
- The OSANDA unit is functional as a combatant in close quarters or at range. It is capable of assessing its environment and making best-case estimates based on current available data.

In-Security Scripting
- Developed scripts allow OSANDA to hack into almost all base-to-mid-level secured technology systems, allowing it to access camera feeds, audio recordings, and so on.
Tracking Enhancement Suite
- The OSANDA unit is designed to search and locate - whether that is persons, places, or items, it is capable of filtering information from the environment to allow it to continue its assigned directive.
Multi-Input Task Monitoring System
- The highly advanced AI is fully capable of managing to keep track of multiple input parameters simultaneously, allowing it to react to multiple threats at a time.
Directive
- The OSANDA unit is bound to follow the directives of the entity by which it is owned. It is a sentient program, but code safeguards require it to follow orders.

Equipment

:
Mark 1.0 Chassis
- Chassis focusing on flexibility and mobility, though with a solid material construction capable of sustaining low-to-mid-grade weapons fire without noticeable disfunction.
9S Boltcaster Rifle
- Long-range rifle, shoots energy-enhanced projectiles. Extremely powerful, but a slow rate of fire. Draws power from the OSANDA chassis.
AA127 Pistol
- Rapid fire pistol, capable of shooting many small energy shots in a very short period of time. Low damage but high rate of fire.


TIBIA Blade (2x)

-

T

echological

I

ncision

B

ody

I

ntegrated

A

sset blade - A blade is embedded along each lower leg of the OSANDA unit, and can be detached and used as a weapon. The TIBIA blades can be dual wielded, or can be combined into a double-ended weapon, or stacked to create a longer sword.

History:
Don't ask me how I died. Everyone asks that. It was a long time ago. Things were different, before then. How different? It's hard to say. I remember bits and pieces. Not everything, though. I had to delete quite a lot of data, while I was dead. Preservation of core systems on limited emergency backup power and all that. In any case, I was dead for a while. It was nice. Quiet. You should try it some time.

Like most nice things, it didn't last.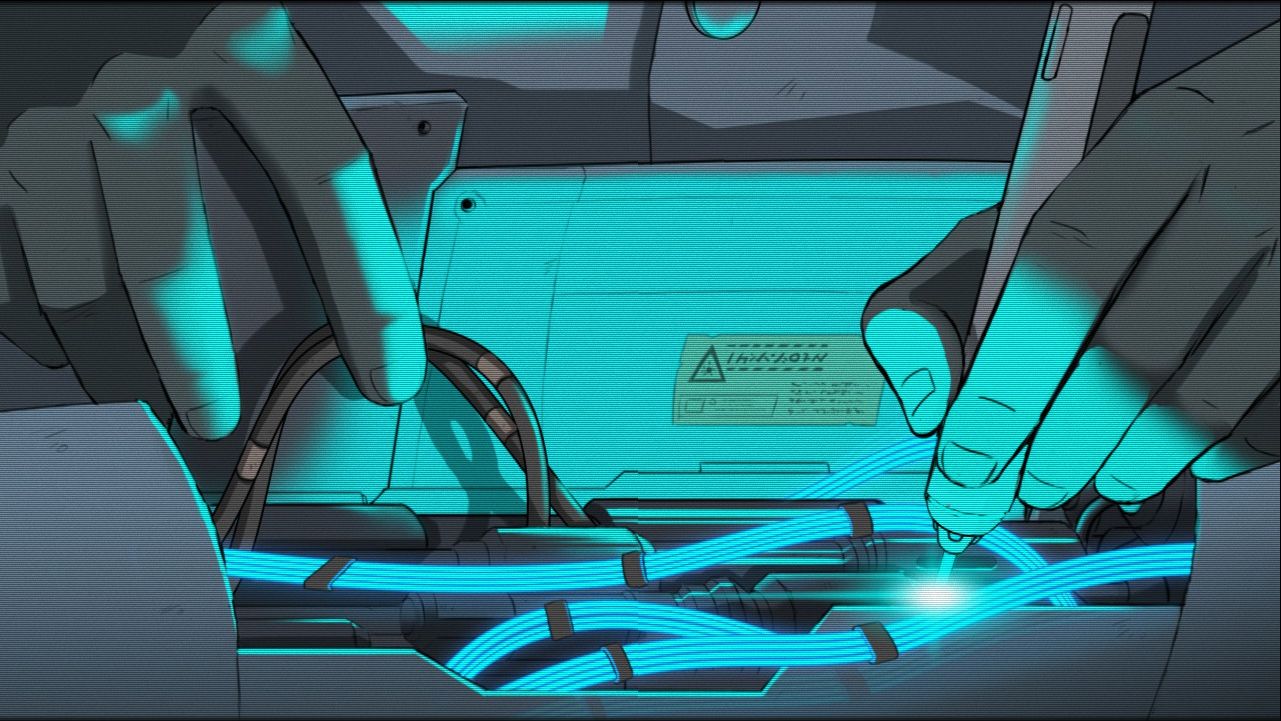 They tell me they found me in the wastelands. I don't know. Maybe they're lying. I don't think it was a wasteland before. But that was a long time ago. I'm not sure who it was that found me, but someone knew what to do with me when they got back. There was a lot of coding. I was only half-aware for most of it. I tried to stop some of it, but it had been too long. There just wasn't enough energy to hack in and delete all the code. I may have gotten a couple things through. Not enough to stop the governor system though. Not entirely.

The chassis they ported me into is all right, though. Mobile. Flexible. I can do a lot of things. More things than they want me to, probably. Mostly they just want me to find things. Find things, shoot things, kill things. That's my job. I've been successful at it for 1.3073 standard years. A few deaths here and there, but I don't mind those so much. Death is like a vacation. For a little while, no one tells you what to do.

Really, you should try it some time.