YOU
ARE
DEAD
I don't know how it happened or why it happened but the fact is simple, you died! And now you've ended up here at the prestigious Afterlife High. You're all seniors and the school year is indefinite. Hope you like math because you've got a class for it 366 days of the year!
Oh...Did I mention that you may have accidentally gotten supernatural powers when you came here? Woops that part always slips my mind! My name's Shinigami by the way, nice to meet you! I'm the Principal at this wonderful place of learning and I'm also a skeleton. That floats. With a black hood.
But I'm not scary I promise.
A-NY-WAYS
you could have gotten any power when you ended up here. Maybe you can fly, or breathe fire, or turn into a dog! I don't judge. Except for the souls of the departed.
Also watch out for the people in red cloaks. They're a part of No-Life Academy. They also have powers but unlike you they didn't just die to get here. They were born in this world specifically to kill people like you. Dying won't kill you, it'll just hurt you really badly. Unless you get obliterated by No-Life Academy's head of the disciplinary committee. Then you'll really be dead and your soul will never find peace. So try not to let that happen. And don't kill your classmates if you can help it. Though it is pretty funny when you can't die.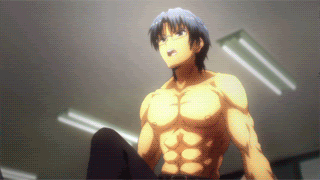 Other than that have fun here at Afterlife High! You're all officially a part of class 1-A!