When I was just a girl, I used to stare into the night sky and wonder if someone was staring back...
- - -
- -
-

░L░ ░E░ ░G░ ░A░ ░C░ ░Y░
"So, show me the list again, won't you Serah?"
Galen Khan
"A boy genius? Built his own AMP and he's not even twenty... is there any question?" James said, setting down the file and taking a sip from his glass. A pair of ice-cubes floated lazily in the liquor, clinking lightly as they collided.
"I'd agree with you, but the kid has the ego of a small planet, not exactly a team player." Serah said with a roll of her eyes.
"His IQ covers his arrogance, for now I believe." James replied. "If he gets too mouthy, we could always space him." James shrugged.
"James! You wouldn't... would you?"
Akari just laughed and flipped grabbed the next file, one that looked more like a rap sheet than a military profile.
Roy Mclean
"Uh.. Serah? Are you sure this guy is on the right list?" James gave her an uncertain look.
She waved it off and spoke. "Roy Mclean, age 25, former convict... yep, added this one myself. Got him on loan from Integrated Robotics Corp. for one hell of a good deal."
"I mean, the guy was born in the Federation, dad was a Soviet scientist, used to be a bruiser in the criminal underground... this guy seems more fit for search and
destroy
rather than rescue." Akari replied.
"Well, he seems stable enough, and they even sent us a tracker and remote, in case he runs and we have to shock him." Serah placed the remote key on the table.
James gave it a long look, then back to her, and then back to the key. "Fine, we'll take him on. But he doesn't get a gun!"
"That won't be a problem actually. He hates firearms, not quite sure why..."
"How convenient." James mumbled.
Revelation Namoor
"This is a special one, she came to
us
." Serah handed James the folder.
"Wait... I know this psycho, she's got a pretty big death wish... but she's a good soldier and she gets results." James said. "She's got my vote of approval."
"Who is this girl? An old flame come back for another chance at love, soldier boy?" Serah teased, flipping his hair with her hand.
James chuckled unenthusiastically and spoke back. "We fought together, shared a few drinks. I thought she was half-crazy. Cute, but still crazy."
"Maybe she's got a crush, that's why she came all this way to see you." Serah jabbed his side as she moved across the room for another drink.
"Maybe you're just jealous-"
James only made it halfway through his sentence before he was doused in liquor and handed another file.
Dr. Alia Asai
"A medic! Just what we need." James said. "Let's see here... licensed medical professional, combat experience, AMP pilot... and her psych profile seems stable, making her the weird one among our team so far."
"Her mech is designed for medical purposes, I haven't seen any like it. It'll definitely give us an edge in armored combat." Serah added.
"Good point, we'll give her full access to the med-bay... and we'll set her up in the 'nice' quarters." James said.
"Might I ask why?" Serah asked.
"Keep the doc' happy, well-rested, and well supplied and we'll all stay alive."
Kitana "Kit" Xylia Zahara
"Cascading Vale... I fought alongside some of their troops once, they're one of the best fighting forces I've seen." James said as he eyed over Kit's file. "Explosives and incendiary specialist, you can always use a couple of those." James added, "especially with skills like her's."
"James, are you serious? An explosives expert on a search and rescue mission?" Serah shook her head and took another drink.
"She's not some pyromaniac, she's a professional, she has standards... I think." James gave her the most reassuring smile he could muster.
Serah clicked her tongue. "Alright, fine. But if she burns down anything important, it's coming out of your pay."
"I'm looking forward to it." He smiled.
"Well, that's it." Serah finished.
James put down his drink and sputtered. "W-wait wait… that's it?!"
The duo were silent, for only a moment before James sighed. "We're screwed, aren't we?"
- - -
- -
-
Back among the stars, right where I belong...
The Valiance dropped out of subspace with a deep resonation that the soldier had heard a hundred times before, signaling his arrival upon a new world. James looked out among the cosmic glow of the galaxy and sipped his coffee. It had been nearly a week since he was discharged from the medical station, and although his bandages were gone, he could still feel the ache and tight pinch in his shoulder that reminded him:
I'm getting old, can't take too many more hits like that.
James let out a long sigh as he set down the coffee and looked over the list of names again.
Khan, McLean, Namoor, Asai, Zahara...
He'd personally poured over dozens of profiles, countless names of mercenaries and specialists and various rogues. But now he was certain of these five, he knew they'd be more than capable for this mission. He had almost no idea what they were going up against, and from what he could tell, that meant it was best to have all bases covered when it came to security and skill. They were a mixed group, that was sure. They'd been collected from all over the galaxy. Republia, The Federation, Cascading Vale, and some people with no world to call a home, just Spacers who found home among the stars. He could only hope that they'd get along.
The intercom in his room crackled, and the familiar voice of Serah came through, only a little fuzzy from the static.
"James? You up?"
James planted his hand on the wall and spoke into the microphone, his grogginess was still wearing off. "Yeah, I'm up. I wanted to watch us drop in, do you something?"
"I need to have a word with you before we brief the team, meet me on the bridge."
Serah replied as James slipped his arms into his holster and carefully wrapped his coat around his aching shoulders. He was about halfway up the zipper before the intercom sounded again and Serah added, "...and bring coffee too, please."
James couldn't help but chuckle to himself as he left his quarters and made his way to the bridge, cups in hand. It wasn't a huge ship, but it was more than big enough for this team. With a full med-bay, a hangar large enough to house the team's AMPs, and a recreational room (with a complimentary stocked bar) for the crew to relax and entertain themselves during the trip to Threshold. Whether or not they got to know their crewmates, or even bother to learn their names was entirely up to them individually.
James passed their rooms, and offered a warm "good morning" to whoever was up as he made his way to the bridge. As he arrived, he found Serah already pacing from a lack of morning caffeine. "Mornin' Captain." James said with a smile as he set her mug down on the holo-display table in the middle of the bridge. She turned as she heard the 'clink' of the cup and smiled with a sigh.
"Good morning, Sergeant. You're a lifesaver." She said as she sipped from her cup and powered up the table with her fingers.
"So I've been told," James replied and looked down at the display. "So, what's the situation?"
Serah pulled up a holographic render of the planet,
Threshold
. "We've arrived, we need to brief the team." Serah crackled the knuckled on her free hand, James could tell she was stressed. "Give them a wake up call, and we'll meet up here to brief in a few minutes" she added.
James obliged, and started an all-call across
The Valiance
.
"Good morning team, for those of you who haven't looked out the window, I'd like to welcome you to our destination. Threshold..."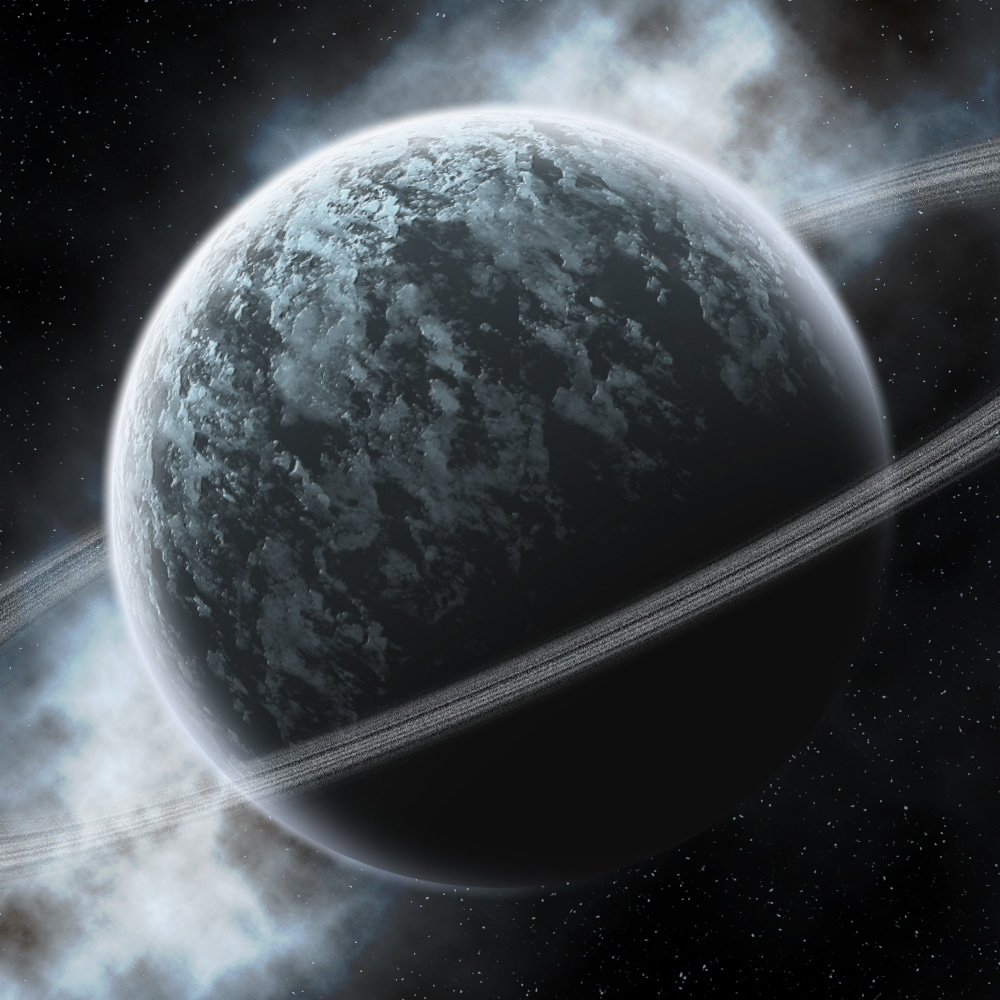 "Don't worry, we've got parkas and hot coffee in the rec room. In a few minutes I'd like to invite all crew to the bridge for a briefing and... surprise! Breakfast! So sort yourselves out and I'll see you soon, Akari out!... is this thing still on?.. Serah how do I-"
With that informal message from the team's leader, the crew could make their way to the bridge for their briefing, or do whatever activities they thought were needed before the meeting. It was prime time to introduce yourselves if you hadn't already.
- - -
- -
-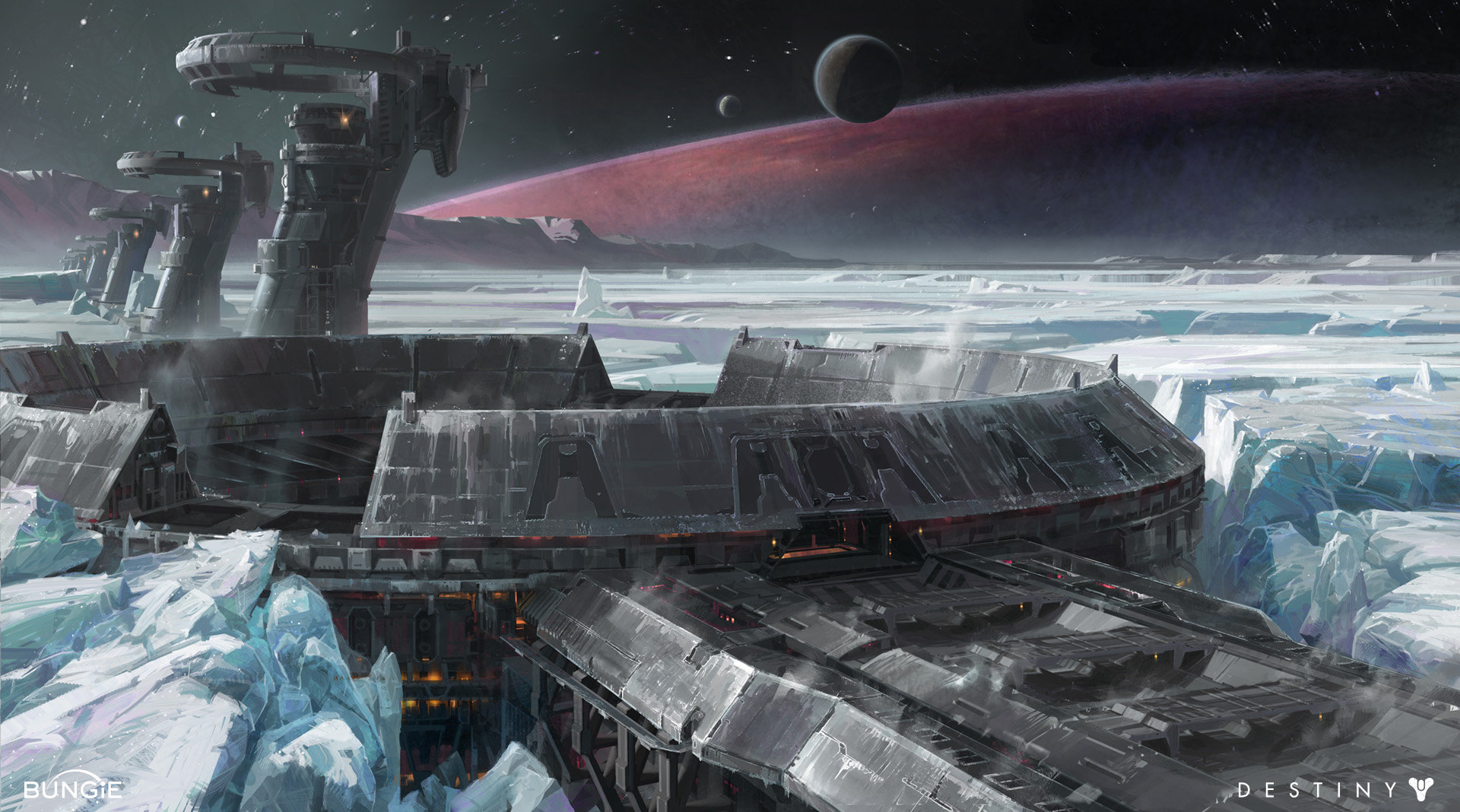 It had been nearly fifteen hours since Aurora had spoken to Dr. Hera Tao...
Fifteen hours since she had spoken to anyone from the Research and Development station, and still... nothing. No response from the installation, no attempts to reconnect from the Research station, and no personnel either. It was like it didn't even exist, out in the ice and snow. But it did, and it was in trouble. Aurora knew, any one on the planet knew that something bad was happening across the ice flats.
The last group that came back was a security team, only four members including their wounded comrade. The team left as soon as they arrived, dropping off the man in the medbay, asking the android to watch him until they returned, and grabbing all the munitions they could from the security office before they climbed back into their transport and started off towards the Research and Development station. They didn't say what exactly had happened at the second station, only that they needed to go back and 'finish it'.
Aurora was alone, for the most part. While she retained contact with the ship above, the freighter
Pandora's Bounty
had kept contact in the past few hours, there was still a desolate feeling sweeping through The Hub. To her knowledge (which, on this world was nearly limitless) there were only two other crew members with her, but only the engineer, Estelle was on her feet. The soldier, Leon was still in the medbay, bandaged and unresponsive. But he was stable, and that was what was important.
Being one of the only remaining members of planet side administration, her hands and ears were full. Her headset was a blur of messages and alerts from the station's systems and the orbiting freighter demanding moment-by-moment updates on a situation she lacked the information to fully understand. Yet, this wasn't straining on the android's mind, she wasn't anywhere near her processing limit.
Just as she checked and forwarded what little communications data she had to the ship's administrative AI, she heard a new alert, the door to the control room. As she answered it, Aurora was greeted by the face of
Estelle Katsopolis
, her usual demeanor seemed more rushed, tense... maybe even afraid. "Aurora! Thank god, I thought I was alone..." Estelle planted her hands on Aurora's shoulders, in her right she clutched a large wrench. "I heard a crash in the med-lab... I-I-I didn't know if it was that guy or something else... I know I should've checked but..." She was shaking, her heartrate was spiking. "Pl-please come with me..."
Another bang echoed from med-bay, and Estelle shivered in the android's arms.
- - - - -
And with that, this is Legacy: Chapter One. For those of you who haven't been in my RPs before, this first section is a bit of a free-roam period, where you can interact with your fellow players and NPCs (Akari and Serah) before we get into the mission stuff. There will be time later for more of this, but I wanted to give you time right off the bat for those of you on the ship to get to interact before landing on Threshold. Akari is in the kitchen, preparing breakfast for his BCFs (best comrades forever) and would happily take requests, while Serah is enjoying a coffee as she walks the ship. Feel free to interact with them as you want, or not if you're a big stinky meanie.


A few things to keep in mind.

- Baneful Melody's character, Aurora, is already on Threshold in "The Hub", the main installation on this planet. She has some info already about this situation.

- The entire RP will not be on this planet, but this section starts here and will be a bit more narrative driven rather than free-roam, but there will be a mix of both.

- Your AMPs are docked in the hangar on The Valiance, you do have access to them and you will be able to drive them once you land.

- Please don't be a big stinky meanie, cuz derailing an RP is not cool.

- Quirbles will arrive in his own time, do not fret! You will all have a piece of the Big Q.