Newbie
Posts: 56
Joined: Fri Apr 03, 2020 4:03 pm
Gender: Eldritch Abomination
Location: USA
Contact:
---
Newbie
Posts: 56
Joined: Fri Apr 03, 2020 4:03 pm
Gender: Eldritch Abomination
Location: USA
Contact:
NAME:
Tanis Phanessa
RACE:
Turian
HAIR:
None, Black and Green facial markings.
EYES:
Yellow
HEIGHT:
6'2 Slightly taller than average for a turian female.
CLASS:
Infiltrator (Turian Ghost)
POWERS:
◢
◣
: Tactical Cloak: When activated, photo-panels and small emission sinks in the armor come to life, deploying active camouflage and rendering the user invisible to most scanners for a brief window of time. However this requires significant power and drains the users kinetic barriers, making them unable to regenerate until the cloak is deactivated and a short period after.
◢
◣
: Armor-Piercing Ammo: By switching to super dense armor penetrating SABOT rounds, the user can render all but the thickest enemy armor ineffective. Expensive and restricted to military use, the rounds are usually in short supply.
◢
◣
: Sabotage: Utilizing coding and engineering skills the user penetrates the targets cyber defenses and causes weapons to overheat, shields to short briefly or mechanized enemies to restart.
◢
◣
: Sticky Grenade: Small, Metal cased, high explosive devices that have both magnetic and clawed attachment features. Can be attached to most surfaces, and then detonated with either remote or proximity detonators. Packs a powerful punch and a sizable shrapnel radius.
SKILLS / TALENTS:
◢
◣
: Armiger Legion Ghost Training: This includes close combat with Duel Omni-blades, Stealth and Infiltration, Basic Technical Skills, Propulsion Pack Training and Advanced Weapons Training. Turian covert ops training at its finest.
◢
◣
: Marksmanship: Tanis has always shown a fondness for precision shooting, and has always been assigned the designated marksman role in squads she has been assigned to. Providing overwatch for her friends and allies has always given her pride, its her job to be the guardian angel, watching for threats and smiting them when needed.
WEAPONS:
◥
◤
:
Armax Arsenal - Executor Heavy Rifle
: A new production weapon, only released in the last few years to the open galactic market. This weapon is based on reverse engineered Cerberus and Geth tech that was made available after the Reaper War. This weapon functions like a lower power version of the Geth Javelin, with a slightly higher ammo capacity but with an overall lower power. Tanis's personal variant is equipped with a High Velocity Barrel and Sniper Rifle Concentration Mods, to increase range and penetration as well as accuracy.
◥
◤
:
Armax Arsenal - Nemisis Heavy Pulse Rifle
: Another Turian attempt to utiiize the proliferation of Geth technology since the Geth's arrival in the galactic community. This weapon is in essence a re-skinned turian version of the mainline Geth Pulse rifle. Always a stickler for accuracy and precision, Tanis's weapon is equipped with an Assault Rifle Stability Damper and Assault Rifle Precision Scope Mods.
ARMOR:
◥
◤
: Armiger Legion Armor: Durable but Light and equipped with jump packs, Armiger Legion Armor is expensive and tightly controlled. Given only to members of the esteemed Armiger Legion by the Hierarchy. This armor provides moderate protection, but amazing mobility with its integrated jump packs, allowing Tanis to find elevated positions to employ her sniper rifle with ease.
OTHER GEAR:
◥
◤
: Sicky Grenades, Duel Omni-Blades, Jump Packs.
RELATION STATUS:
◥
◤
: Single
HISTORY / ORIGIN:
◥
◤
: Tanis Phanessa was born on the Turian colony of Taetrus, and grew up on a world covered in the scars of 2 seperate wars. First the short but brutal War on Taetrus, against the old Facinus group, and then the Reapers. Both of Tanis's parents were "Lifers" in the Turian Military and were rarely ever around. This left Tanis with a childhood of independence and little direct supervision. She spend most of her time exploring the bombed out places outside the city centers, observing the devastation war had brought her home up close. Unlike many Turians who grow up with regimented lives filled with superiors and the Turian way of life drilled into them, Tanis became much more free spirited. But with her parents proud careers looming over her and her own desire to defend her home from ever seeing suffering like this again, she couldn't wait till her mandatory civil service began. However Tanis soon found that the military was not all it was cracked up to be. She proved her skill, receiving merits for marksmanship and general capacity as a soldier, but just as many demerits for disobeying orders and breaking regulations. She was not used to being micromanaged or even having authority figures in general, and she quickly learned to hate it.
In an attempt to save her career and their reputations, Tanis's parents used their influence to have the young Turian considered for one of the Armiger Legion's Ghost units. She had already shown the right skill set, and in the Ghosts her Independence and free spirit would be tolerated much better. She was accepted and took to the training well. The forward operations and recon units of the ghosts were on a much looser leash than the standard military even sent on missions where "plausible deniability" was in order from time to time. In this new environment Tanis flourished, moving up the ranks and reviving a number of commendations and medals, that was until a particular mission in the Terminus Systems.
Deployed to a backwater orbital station to investigate the suspected presence of pirates, Tanis's squad was operating outside turian space and was working in support of the Councils Special Tactics and Reconnaissance division. When the Specter confirmed the presence of batarian slavers a firefight broke out and the specter was wounded, her squad was pinned and it left her the only person able to act. Turian High Command ordered her to disengage, a second team would be routed to reclaim her squad from the pirates but she was to fall back. Tanis refused to let her comrades be taken and likely killed or tortured at the hands of the batarians. Instead, she sabotaged their ship before her team, and the specter could be brought aboard, detonating the fuel supply and destroying the ship in dock. This killed a number of pirates on board and removed them as a threat to the colonies but also killed 12 turian civilians who unbeknownst to Tanis were prisoners onbord the ship. It also caused costly damage to the station.
Her friends were saved the specter lived, but High Command needed a scapegoat for the loss of life and damage to the station, political pressure and the fact Tanis had a history of rogue activity made her the perfect target for a very public trial. She was subsequently charged with insubordination and 12 counts of Involuntary manslaughter, and with her record she was never going to convince the court that her actions were justified. Tanis was convicted and sent to
Volgrath Maximum security Prison
, however the Specter did testify at her trial and advocated for leniency. She was given the lightest possible sentence for each death plus a large fine, totaling a 12 year sentence.
Tanis was released early due to good behavior and lobbing by the surviving members of her old unit. That and as it stands now the Turian hierarchy has a civil war on its hands, and cant afford to keep a skilled solider rotting in prison when her skills could be put to use against the numerous threats currently plaguing the galaxy. Tanis has been assigned to a new arm of C-Sec, a joint species task-force tasked with hunting down the various groups causing chaos in citadel space.
PSYCHOLOGICAL PROFILE / REPUTATION:
◥
◤
: Tanis is considered wild by most, a loose cannon. With a conviction for insubordination on her record and the blood of civilians on her hands she had been labeled a renegade. Rarely ever is she serious about anything, the only exception being those she considered comrades. She would defend those people with her life. Generally she is crude and rude, most people find her abrasive.
CRIMINAL HISTORY :
◥
◤
: 12 counts of Manslaughter, 1 Count of Insubordination: Five years served. However she was released early and the charges suspended for as long as she continues to serve the hierarchy and the Council during this time of strife.
CHARACTER THEME:
◥
◤
:
Spiritbox - Rule Of Nines
---
Newbie
Posts: 35
Joined: Sun Apr 05, 2020 9:28 pm
Contact:
BattleCore

wrote:

↑

Mon Apr 06, 2020 8:17 pm

NAME:

Alexander Charles Grimsdottir

, or by his

nom de guerre "

the Iceman

"

RACE:

Human

HAIR:

Black

EYES:

Blue

HEIGHT: 6ft 0in (Pre-Zero G Effect) 6ft 1in (Acclimation to Zero G environments due to Alexander staying for long periods of time in starbases affected his body, causing him to grow an inch in length)

CLASS: Soldier

POWERS:

◢◣:

Concussive Shot

◢◣:

Overload

◢◣:

Adrenaline Rush

◢◣:

Tactical Cloak

SKILLS / TALENTS:

◢◣:

Combat

- As an N7 operative it is a given that he should be skilled in combat, but Alexander does more than that. He excels in the art of combat, a given talent of dealing death at any range. N7 training allowed him to master conventional types of weaponry, with proficiency in every class and model of firearms ranging from explosives, assault rifles, shotguns, sniper rifles, and the likes.

◢◣:

Leadership

- Alexander exudes a natural charisma born out of knowledge and experience with the ability to pick the proper words, which certainly makes it easier to lead men or women when he's put in that situation.

WEAPONS:

◥◤:

Avenger XII Model Assault Rifle

- The latest addition to the Elkoss Combine's Avenger line, it is the mainstay of N7 operatives as a great assault rifle with decent stopping power.

◥◤:

M-8 Carnifex

- Another brand-new model from the Carnifex shelf, the M-8 Carnifex is the epitome of wrist-breaking power. This hand cannon has the firepower to punch through most conventional armor to date.

ARMOR:

◥◤:

N7 Armor

- The newest iteration of the N7 armor, it boasts more ability and mobility than its predecessors. Tactical, communication, and navigation software have all been improved to provide the soldier the edge to outclass the enemy. The protective articles like the chest piece, shoulder guards, gauntlets, and greaves are built to absorb or deflect most kinetic or thermal damage.

OTHER GEAR:

◥◤: Omni-Tool - No N7 ever goes to battle without one.

RELATION STATUS:

◥◤: Single

HISTORY / ORIGIN:

◥◤: As the decorated soldier Alexander turned out to be, it'd be no surprise to find out that he was born as a military-brat. Born and raised in an on-site medical camp on one of the numerous bases on

Earth's moon

he grew up in a military environment surrounded by people who at the drop of a hat, did his bidding. His father was the

base's commanding officer

, and his mother was the

chief medical officer

. Alexander went through the early stages of his childhood admiring the discipline of the men when on-duty, and laughing at their crass nature when off-duty. With his mother dotting in on him, and his father's command looming over the men - he spent these early years of childhood as a spoiled child who got anything he wanted whether it was right or wrong. Aside from being a total prick and his admiration for the soldier's life, Alexander discovered his affinity for the

physical sciences and engineering

, made apparent by his

gifted observation and rational-thinking skills

. He'd invite himself to repair runs and maintenance on the various machines needed to keep the base operational - with each visit the young Alexander gaining insight. Alexander's education at this time of his life was through the small public school attached to the base headed by military chaplains supplemented by homeschooling through his mother. At age 12, both his parents divorced and Alexander was left with his mother as she was relocated back to Earth while his father was stationed off-sector. Alexander's life would drastically change as he started his foray into formal education as his mother enrolled him in the prestigious

Berkin Institute of Science

, to hone her son's gift for engineering. His father remained in the picture, although never physically - only through short and sometimes formal calls, he still played a large part in his life. It was at this point that Alexander slowly morphed from a brat into a prodigy. Alexander's performance in the field of academics was fantastic, with numerous accolades and awards - he was treated as a genius. His gift, of course, required a sacrifice. For all the praise that he received, the poor boy was lonely. Growing up surrounded by people, suddenly having that taken away from you, well, his mom working all-night and sometimes not coming home didn't help either. It was this drive, this want for companionship that pushed Alexander to try and make friends rather than accept it and become a recluse. Alexander didn't get the hang of it at first and made more enemies than friends, having grown up as the only child he had no idea what it was like to interact with other children. Slowly, he learned how to be empathic, to help others so they'd remember him fondly - this too backfired as others took advantage of him. As a testament to his determination, he didn't give up, feeling that a lifetime of loneliness was worse than having some thorns in your garden of roses. Luckily for Alexander, the third time worked, he was 17 at the time and the difficulties of the grade level at that time certainly eased things with Alexander proving a natural leader when it came to projects. During his third year as a senior high school, he had his life set in front of him - an amazing education granted through a scholarship, along with an exchange-program from a Turian military youth camp. Although certainly, life rarely lets you walk down a straight road. One day, three days before his graduation - he received a call from a nearby military medical camp, it was his mom. His mom was dying of stage 4 breast cancer. He received his diploma alone, on-stage, none of his friends knew, not even his then-girlfriend. Those months where his mom was still alive, where he'd visit her, feed her, make her laugh - watch her wither away before another round of chemotherapy. He'd go home, to an even colder house, barely eating. He buried her and used part of her inheritance to buy a small private mausoleum in a habitat overlooking an artificial field of Dutch tulips.

Although they didn't spend much time together, he reflected the moments he had with his mom, those times where she'd bring him late-night food, those times where she'd go home from a 42-hour working schedule and give him a small kiss on the forehead. He stagnated at home, seeing him outside was a rare sight, bit-by-bit he lost his friends, even missing the enrollment period for his college. Life seemed bleak for the poor man, till his father resumed contact with him. What would your reaction be when the man, who taught you so much, and in the first part of your life played such a big role, then slowly decreased his presence until at that exact moment where you needed him the most, didn't appear? Alexander wanted to be mad, furious, to shout at his dad for being a worthless piece of shit, but at that time, he was too emotionally exhausted to be angry. After an awkward greeting to an apathetic Alexander, his dad propositioned him to join the military. Alexander was at a loss of words, how dare he? How dare his father suddenly ask him to enlist? Alexander dismissed his dad, ignoring further attempts to contact him. He reflected on his father's words in silence, then that sadness turned to spite. He was going to enlist, only to embarrass his dad, a middle-finger in the shape of a salute. He formally enlisted in

Camp Washington, Via Praetoria

to learn the

essential basics of combat and warfare

much to his father's delight. Through 6 months of rigorous training that physically and mentally exhausted Alexander, he held onto a single thought: spite. Although he would come to graduate, he was always at the last possible ranking of his class. On graduation, a uniformed Alexander was surprised. He thought that his dad would be angry, disappointed or anything in between - but he was proud. Posing for pictures with his son, Alexander was baffled. Why? Why was his old man proud of him being a near-failure? Later that day, in a luxurious restaurant situated in the citadel, Alexander asked that question. His father remained silent for some time, staring at his empty plate before explaining it to his son.

"I was an N7, one of the best there was, son."

his father finally looked at his son's eyes.

"Around that time, I was glory-hungry and ambitious, the growing pains of a young soldier who thinks he's the best."

his father chuckled an unusual tone, surprisingly with a rarer hint of embarrassment. Alexander watched his father slowly reveal his secrets for his son to see.

"And-and you know, I was a commander at the same time Shephard was. Yes, that Commander Shephard,

" his father explained as he nervously tapped his fingers on the table afraid of finally letting go of his secrets.

"Seeing her...hailed as a hero, rewarded for her achievements when other N7 soldiers like us stayed in the shadow - it-it got me thinking...why couldn't that be me?

" his father violently coughed into his hands. Alexander tilted his head, he never knew his father was part of the same cadre that the galaxy's biggest hero belonged to as well. He wondered about the envy that could cause to someone ambitious like his father. The painful thought of no matter what you do, Shepherd had done something bigger. His father explained that it ate away at him, drove him to acts that were more stupid than brave. Almost dying on multiple occasions. A kind smile with sorrowful eyes traced his father's face,

"That's where I met your mother actually,"

he'd wink at Alexander who chuckled. That brief moment filled with laughter ended, as a somber silence grew on them.

"And-and it didn't stop when she disappeared. It-it ruined my relationship with your mom until we had you."

his father's lips turned into a private smile and an off-distant glance as if remembering the good times. His father's eyes were wet with tears, as that private smile grew wider, turning to his son

"When you were born. Holding you there, in my arms, a baby."

he'd mimic holding a baby Alexander, to which Alexander responded with a chuckle shaking his head dismissively.

"I realized something, I-I didn't have to be a glorious soldier to leave my mark on the world. I-I just had to be a good father."

his father paused for Alexander to take his words in.

"So...why did you want me to join the military?"

Alexander asked, holding his father's hand. His father, while wiping his tears away explained to his son that he knew that Alexander missed his enrolment into the college and that an alternative would be for his father to pull some strings to get his son a commission to serve a comfy position with a stable salary. Alexander's father didn't want him to be in the military to serve some kind of honorable duty but to set his son a nice and stable job. Something changed in Alexander that night.

Although his dad wouldn't command it of him, much less expect it, Alexander promised to give it his all and do his old man proud. True to his word, his dad pulled some strings and got him listed in

Fort Williams, Nairobi

an officer school specializing in leadership skills. While Alexander had grown up in a military family, he didn't have that continued experience after his parents broke up, and his colleagues were military prodigies with their families being apart of the military for generations. Alexander worked hard, never giving up and forging that warrior spirit inside of him - pushing himself to the limits. There, Alexander rocketed through his colleagues, outperforming and outlasting them all. From dead-last, he was the leading cadet of his troop, earning the

platinum award for marksmanship

, breaking the school's

undefeated CQC streak

,

completing navigation and logistics course in record time

. He could have stopped there, he earned a reputation that flew all the way to his dad who was commended for raising his son right. On rare occasions, when they were allowed to make phone calls, his dad assured him that he didn't need to continue. Alexander promised that he would continue his dad's ambition while not letting it consume him. 4 months after graduation, he was chosen for the

Interplanetary Combatitives Training

- the best of the best. An elated Alexander celebrated with his warry father who kept telling his son he didn't need to prove himself. He wished his father well, after being transported to

Vila Militar, Rio de Janeiro

. When he was promoted to N2 ahead of his class, he felt that burden of talent brought upon him as his colleagues looked at him to be their example. Alexander suddenly realized what his father was talking about, that expectation, that crushing realization that every mistake you do will be scrutinized. That hard work he did back in Fort Williams was nothing compared to the struggle he'd face here. It is also surprisingly where he learned that he had to trust others as well, to work together as a team to make it past through the program. He was awarded numerous accolades for performing admirably in

jetpack/jetboot flight courses

,

navigation courses

,

unconventional warfare courses

, and others related to the field of special operations. He was awarded the

N7

designation in a Black-Ops site on

Io 2, Jupiter

. In the earliest years of his service, he took part in a joint Human-Turian operation nicknamed

"Vanguard"

which targetted gunrunners and mercenaries suspected of war crimes. The green rookie proved himself a military talent seen only in a few decades, as he led with efficiency and skill other N7 operators and Turian special forces. After 3 tours, he served as a military-liaison to Asari commandos where he was tasked with teaching them

Close-Quarter Combat

and learning

Anti-Biotic Combat

in return. Returning to active combat duties, he took part in numerous clandestine operations along with the Krogans. Participating and cooperating with a warrior-race he gained the nickname

"The Iceman"

from fellow N7 soldiers assigned along with him for remaining calm and collected. Around this time, diplomatic relations with other Citadel species worsened due to Phoenix plots, and with the public disaster that was an attempted tip-off from the Humans to the Turians about a valuable Phoenix shipment that turned out to be a set-up and cost the lives of 7 Turians - it was bound to get worse. When another tip of a Phoenix target that was stationed in Turian sovereignty showed up on the radar of the humans they decided to handle it on their own. A Black-bag operation that saw them violating Turian-Human treaties, with no back-up to be expected - they sent a 4-man team of N7 operatives. Alexander was assigned as lead, which terrified him, but he had to remain calm. The operation went smoothly as could be, with little resistance from the unsuspecting mercenaries guarding the Phoenix target who had no idea they had sent human operators. That was, until, Turian troops showed up, apparently, they had been tracking the same target and it was only due to timing that Alexander got there first. They hurried to be extracted, exchanging small-arms fire with the Turian troops careful not to kill any of them but it was hard to think about that admittedly. As they were about to evac, holding off the large Turian force with smoke grenades, and area denial, a Turian marksman had managed to critically wound Alexander. The round had gone through the lower part of his lung. The operation went underneath the rug, with Turian relations only being restored and preventing a total diplomatic catastrophe as the Phoenix target was handed off to the Turians. As of now, he is a newly promoted Lieutenant-Commander (LT. CMDR) Alexander is currently on medical leave and resting. He is soon to get better and be cleared for duty.

◥◤: PSYCHOLOGICAL PROFILE / REPUTATION:

Alexander has shown time and time again as a man of sheer focus and will. While of course being talented, he believes that hard work beats talent if talent doesn't work hard. He has a reputation for being a natural leader, a man who's able to detect the feelings of his subordinates. He hates loneliness tho, and will always seek companionship. He has a reputation for being a secretive person, whether that belongs to the nature of his work or the sins of the father he doesn't like sharing. As an N7, it allows him the flexibility of choice in any situation with little hesitation. Although it is a double-edged sword, as sometimes he keeps his emotion under wraps to finish the mission.

◥◤: CRIMINAL HISTORY :

None.

CHARACTER THEME:

◥◤: Citizen Soldier - 3 Doors Down
---
Bronze
Posts: 2002
Joined: Mon Jan 23, 2017 3:56 am
Gender: Male
Contact:
NAME: Grudtar Wrex
RACE: Krogan
HAIR: Dark Grey Plate on his head.
EYES: Hazel
HEIGHT: 7ft 10in
CLASS: Soldier
POWERS:
◢◣: Hardened Adrenaline Rush
◢◣: Power Armor
◢◣: Disrupter Ammo
◢◣: Incendiary Ammo
SKILLS / TALENTS:
◢◣: Biological Tank- can break through most walls, doors, can rip some other biologicals apart
◢◣: Heavy Weapons skill, is extremely deadly with heavy weapons
WEAPONS:
◥◤:
Minigun
◥◤: Rocket launcher, either high explosive rockets or armor piercing.
◥◤: War hammer for when things get close.
ARMOR:
◥◤: Armor can deflect some, small caliber bullets. Provides protection from elements his body isn't already resistant to.
OTHER GEAR:
◥◤: Omni-tool, breach charges, remote c4, grenades, claymores
RELATION STATUS:
◥◤: Single
HISTORY / ORIGIN:
◥◤: Grudtar lived like most other Krogan, working as a glorified security guard. One night, at Grudtar's place of work, an overly drunk Batarian said some nasty words. And Grudtar lost his cool, picking the Batarian, which he was a smaller Batarian, up over his head and ripped the Batarian apart. Grudtar's bout of rage cost him his job. Luckily, a Blue Sun recruiter saw the whole interaction, he was impressed by Grudtar's 7ft 10in, 800 pound body and his immensive strength.
Before long, Grudtar was a member of the Blue Suns where another new guy by the name of Emile Carter, a human, that had recently joined the mercenary group as well. The two hit it off quite well. They made quite a pair on several missions. They were the go tos where killing was involved. Through the mercenary work, Grudtar was able to satiate his need for combat and earn a decent amount of coin too. He thought this was all over when his and Emile's last mission went sour. They were hired to protect a Salarian scientist that was transporting money, obviously dirty money, to his lab to help fund more research. Eventually, a Salarian police detachment attacked the two mercenaries and caused Grudtar to go into an almost manic state. He killed several officers and several scientists in the lab. And also, he destroyed the lab with his signature weapons. Grudtar destroyed the lab because he thought it would help keep the Salarians from creating more genophage like diseases, because this was clearly a dirty lab and probably not government supported. All the while, Emile was doing his best to fend off the police force. Eventually the two were arrested and sent to maximum security at C-SEC, thinking their crimes should be tried on a galatic level due to their attachment to a mercenary group.
PSYCHOLOGICAL PROFILE / REPUTATION:
◥◤: Grudtar is a simple Krogan, he's large, he knows he's large, so, why wouldn't he destroy things and run haphazardly into fights.
CRIMINAL HISTORY :
◥◤: 50 counts of homicide, arson, and 3 counts terroristic actions
CHARACTER THEME:
◥◤:
Bezerk by Eminem
When in tandem with Emile:
Bad Boys by Inner Circle
---
Bronze
Posts: 2002
Joined: Mon Jan 23, 2017 3:56 am
Gender: Male
Contact:
NAME: Emile Carter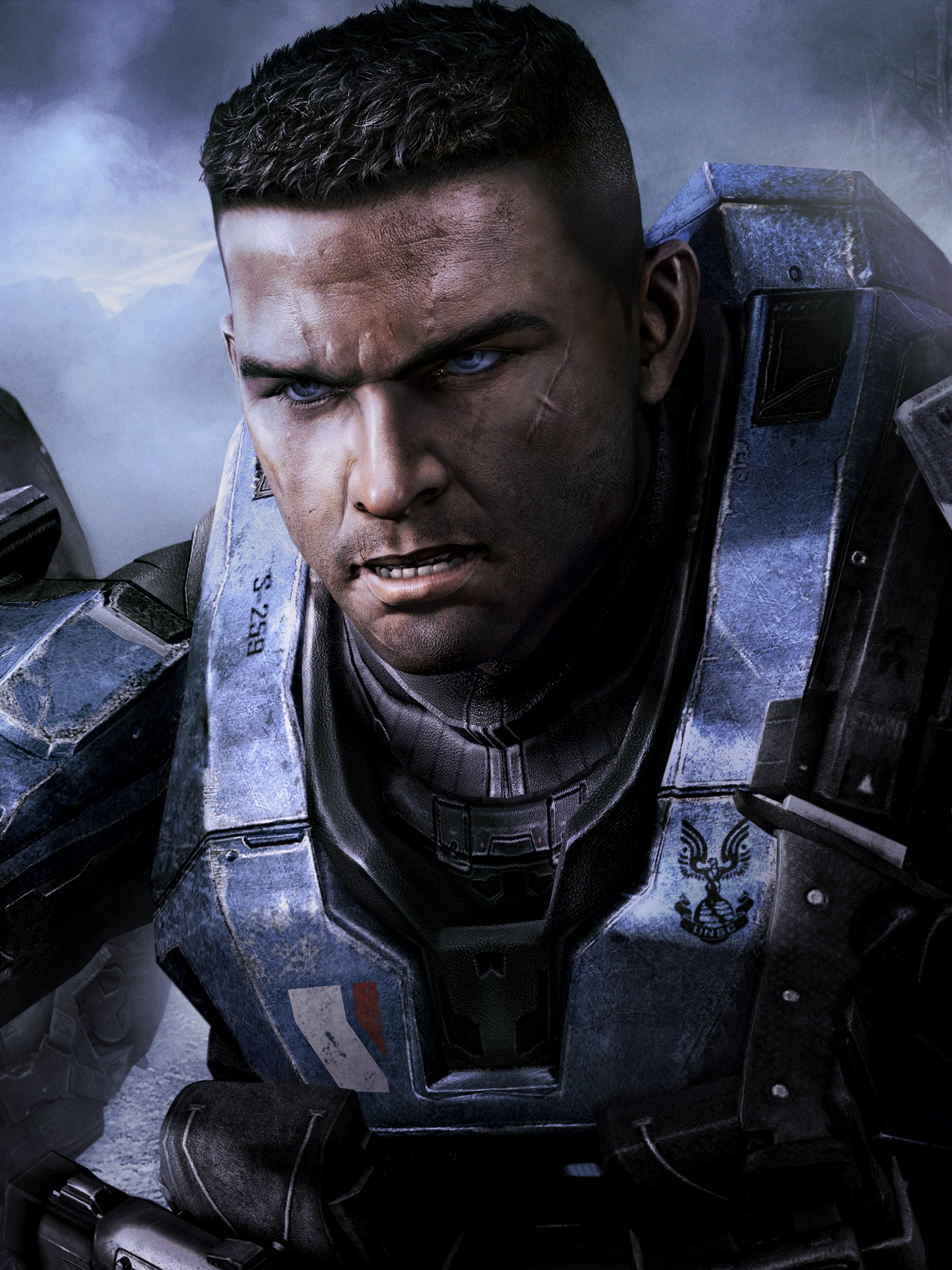 RACE: Human
HAIR: Black
EYES: Blue
HEIGHT: 6ft 2in
CLASS: Soldier
POWERS:
◢◣: Heightened Adrenaline Rush
◢◣: Incendiary Ammo
◢◣: Incinerate
◢◣: Concussive Blast
SKILLS / TALENTS:
◢◣: CQC Combat includes, martial arts, any melee weapons, pistols, and shotguns.
◢◣: Acrobatics/Athletics, Emile can free run and cross any distance/terrain faster than most any other being.
WEAPONS:
◥◤: Shotgun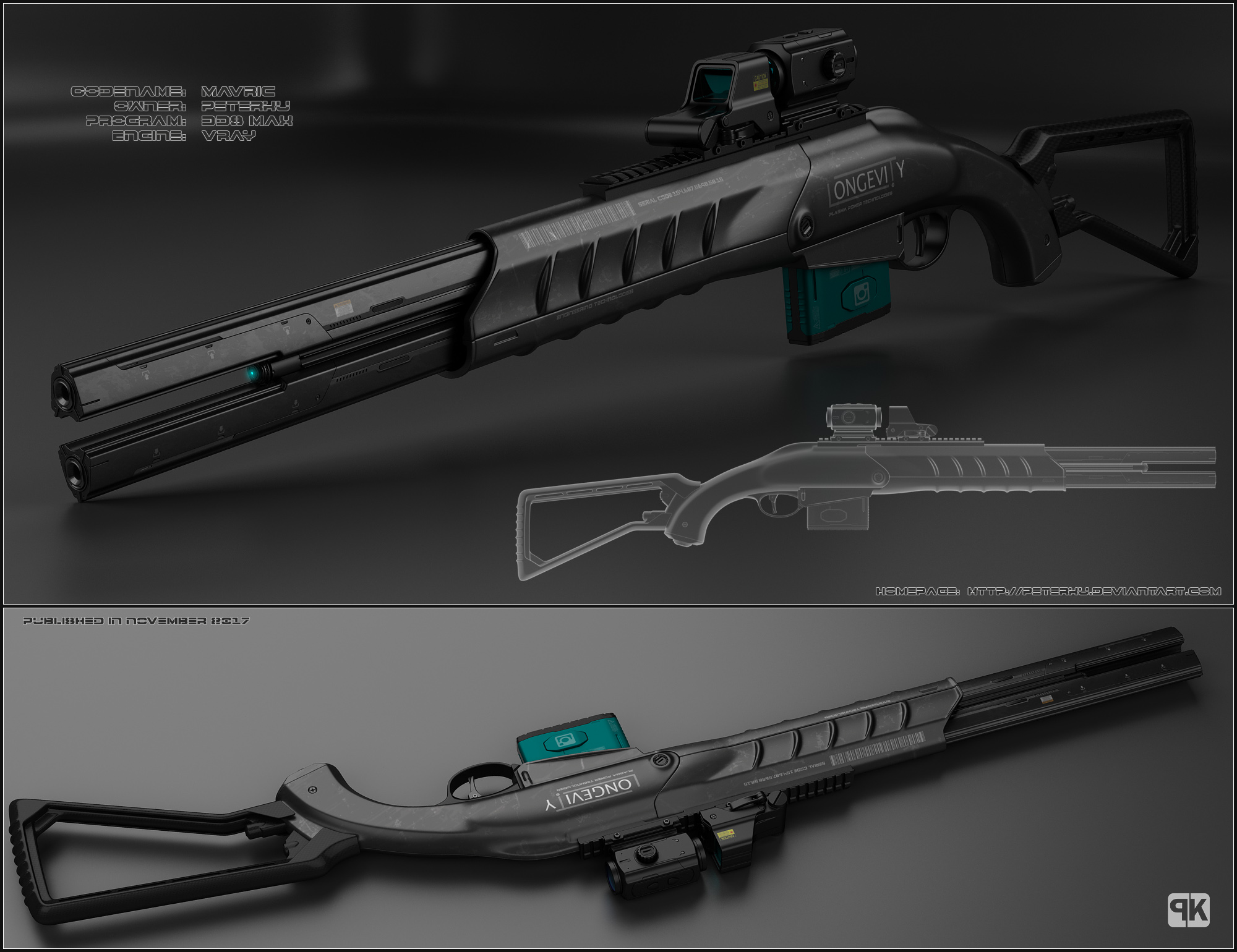 ◥◤:
◥◤: grenades, a couple of smoke grenades, throwing knives, kukri, combat knife/bayonet
ARMOR:
◥◤:
OTHER GEAR:
◥◤: Omni-tool, grappling hook
RELATION STATUS:
◥◤: Married
HISTORY / ORIGIN:
◥◤: Emile Carter, a father, a husband, wasn't always a man of crime. He fought in underground fight rings at night and at day he worked in a shipyard building ships for C-Sec and anyone rich enough to buy a ship. Once he had gotten married to a beautiful woman and had an amazing daughter, life was great for a couple years until Emile's daughter got sick. She was treated and recovered but the amount of bills and debt racked up put Emile and his family out of their house. He frankly wasn't making much money, until his luck changed. During an underground fight, he knocked out a guy in under 11 seconds in an impressive display of kicks and punches. To Emile's fortune, a member of the Blue Suns was at the fights and was very impressed with the display.
Before long, Emile was a member of the Blue Suns where another new guy by the name of Grudtar Dur, a krogan, had recently joined the mercenary group as well. The two hit it off quite well. They made quite a pair on several missions. They were the go tos where killing was involved. Through the mercenary work, Emile was able to pay his debts and bills and keep his wife and daughter feed. He eventually earned enough to put them back in a house. The only downside was he'd be gone for months at a time, missing his daughter grow up. He thought this was all over when his and Grudtar's last mission went sour. They were hired to protect a Salarian scienctist that was transporting money, obviously dirty money, to his lab to help fund more research. Eventually, a small salarian police detachment attacked the two mercenaries and caused Grudtar to go into an almost manic state. He killed several officers and several scientists in the lab. And also, he destroyed the lab with his signature weapons all because, by what he says, protected the secrecy of the mission. All the while, Emile was doing his best to fend off the police force. Eventually the two were arrested and sent to maximum security at C-SEC, thinking their crimes should be tried on a galatic level due to their attachment to mercenary group.
PSYCHOLOGICAL PROFILE / REPUTATION:
◥◤: Emile is known to be ruthless in combat. Often he is overly brutal and efficient in killing his enemies. Emile can seem hard and cold to new people but lightens up a little once the ice is broken. What many don't know is that he is very caring in his personal life. He loves his wife and daughter.
CRIMINAL HISTORY :
◥◤: Just a casual 25 counts of murder and 14 counts grand larceny. This was just what could be proven in a court of law. His run with the Blue Suns found him committing a variety of crimes across the Galaxy.
CHARACTER THEME:
◥◤: War of Change by Thousand Foot Krutch
When in tandem with Grudtar
Bad Boys by Inner Circle
---
Users browsing this forum: No registered users and 1 guest