Name:
Lan Gan Xi
Age:
26
Sexuality:
Heterosexual
Personality:
Lan always wears a cold look in her eyes. The look of someone that isn't faced by emotions any longer and has grown cold to the sight of the most terrible mangled bodies. She does what the client requested when she still worked without a second word and no matter the way of killing. Her way of talking refined and cautious, always thinking before speaking. She threats others as equals and as long as no one causes trouble with her there is nothing to worry. Money is her turning point, it's all that matters to her. Provide her with money and she will do what is wanted of her, don't and her clients might end up the same way as the victims they are requested to be killed.
Backstory:
Much is unknown about her but one thing is certain, she's been a hit man for a long time and she was good at it. Her childhood situation is unspoken of and her parents are unknown. The cause for her to become a hit man is vague but it seems that she only became one because it was easy money. Get contacted by the rich, get payed a great amount of money and go to the next job. She always cleaned up her crime scenes, no traces that could possibly lead to her. Many of her murders still unknown as of today but it is hard to not leave any clues. Sometimes it was a hair of an unknown individual, a bloody footprint or the way of killing was similar. This ended up in her capture after many years. She ended up with life in prison for her crimes.
Crime:
-Multiple accounts of homicide
-Manslaughter for a different crime
-Contract killing
-Possession of illegal weapons
Miss Xi was accounted on multiple offences. Evidence has found 26 homicide cases connected to the accused and one count of manslaughter connected with poisoning of an individual possibly even more that are unknown. The accused has been found to be doing Hit man like contract killings and was a professional in the field. Later there were also illegal weapons found in the accused home hidden beneath the floor panels.
Gang:
Not associated with a gang
Appearance: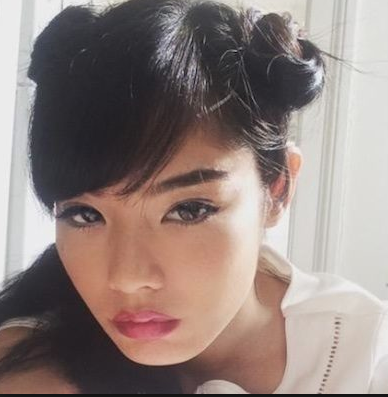 Extra:
Lan is a small woman standing at about 5'1. She is trained with guns and close combat weapons, she also has a strange fascination when it comes to knives. She has a small dragon tattoo on her wrist.