Protogeometric
Name: Myne Anisele
Alias: Protogeometric
Age: 27
Alignment: Neutral on a good day.
Appearance: long black hair, usually worn twisted up and pinned with two bone spears that have been engraved with runic sigils. Her right arm is pierced by a helix of needle-like bone shards, which are interlinked by a series of rune-based tattoos. She tends to dress in clothing with one long sleeve but the right arm left bare.
History
Myne grew up in a slum city, corrupt and corrupted. Her parents died when she was 11, either by accident or by 'accident,' and Myne was left responsible for her toddler sister Diara. She did her best to raise the little girl, despite being only a child herself, and threw herself entirely into her studies, knowing that she was going to need to make something of herself in this harsh world. Shortly before her parents' death, Myne had discovered her own ability to create magic through geometrical sketches, though she had told no one of this secret at the time.

She has worked hard to develop her small ability into full-scale ritual magic, and while she maintains status as a free agent, she often works with the various crime syndicates in the city. She works with whom she chooses, though none of them try to cross her. Myne can be terrifyingly vindictive when she chooses. Myné stays out of the public eye, though, not wanting to draw attention to herself. Her powers are ritual based, and the best of them require significant setup - she's not nearly as good in a quick and dirty fight situation, which is why she prefers to have other people to do that for her.
Sketch Casting

Myné's magic is based on drawings and images. She carries a special chalk, which can't be washed away with basic water, and uses it to create lines and glyphs, which have special magical effects. Naturally, her particular variety of casting takes time and concentration.

The circle forms the basis, always, and serves as an anchor for more complex designs. Geometric points along the base circle can be used to attach other forms, and additional circles can be drawn together with varying effects.

Straight lines are used to form magical walls - invisible and impenetrable, they extend out in a plain above and below the drawn line.

Summoned or bound creatures can be anchored to or within a circle.

A drawn chain can be used as a binding that allows for flexibility of movement - unlike an anchored circle or a straight line, the chain can move, including extending to a certain point. Mostly this is used to allow bound creatures a degree of movement on a battlefield while still retaining control over their actions.

Arrow-lines can be drawn as well, the specifics of how they are designed determining the angle, height, and direction at which they are cast, as well as the casting speed. These create a projectile - like an arrow or a bullet or, for lack of a better term, a magic missile.

Sigils and glyphs can be used to strengthen and line - a plain line will always be weaker than one reinforced by sigils, and a line composed entirely of joined sigils will be the strongest of all.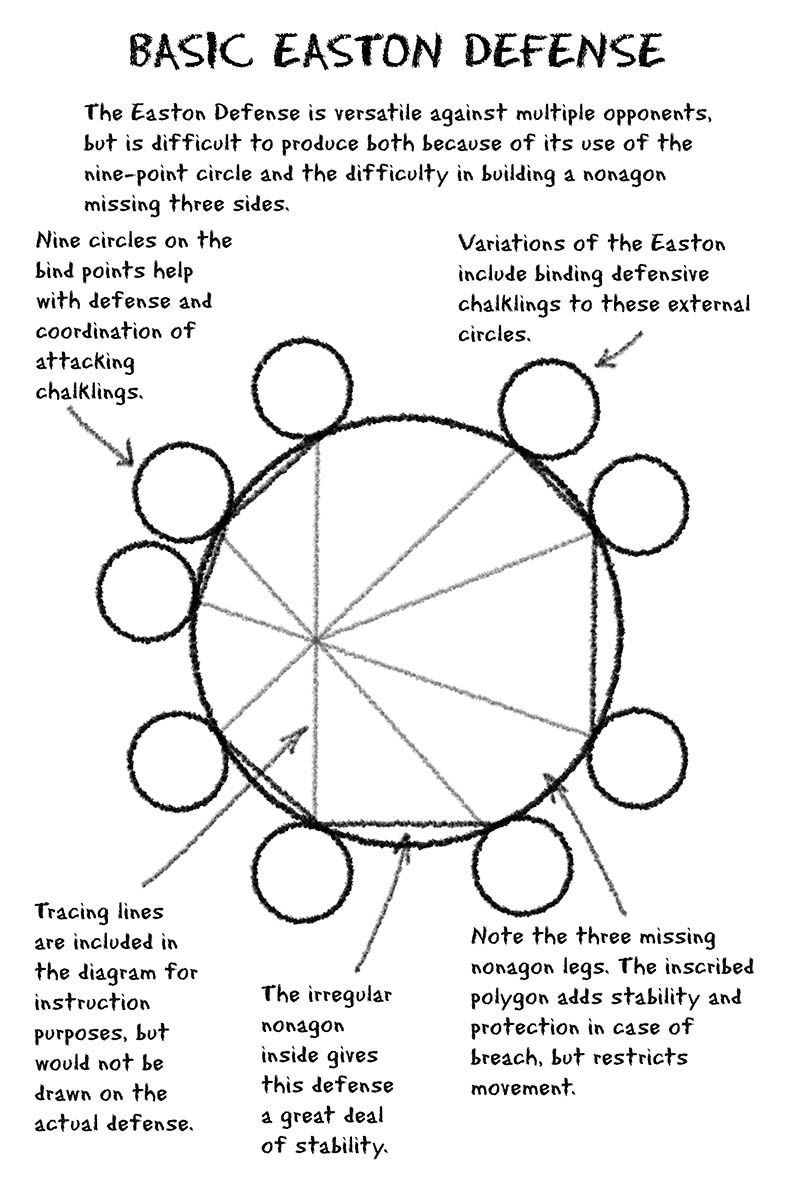 Points of Interest:
Circle of Ash
Heart Breaker