"I'm proud of my accomplishments...but I know I can do more. I know that there's a lot of help this world needs. Only the very best will be able to help it. Soon, that'll be me."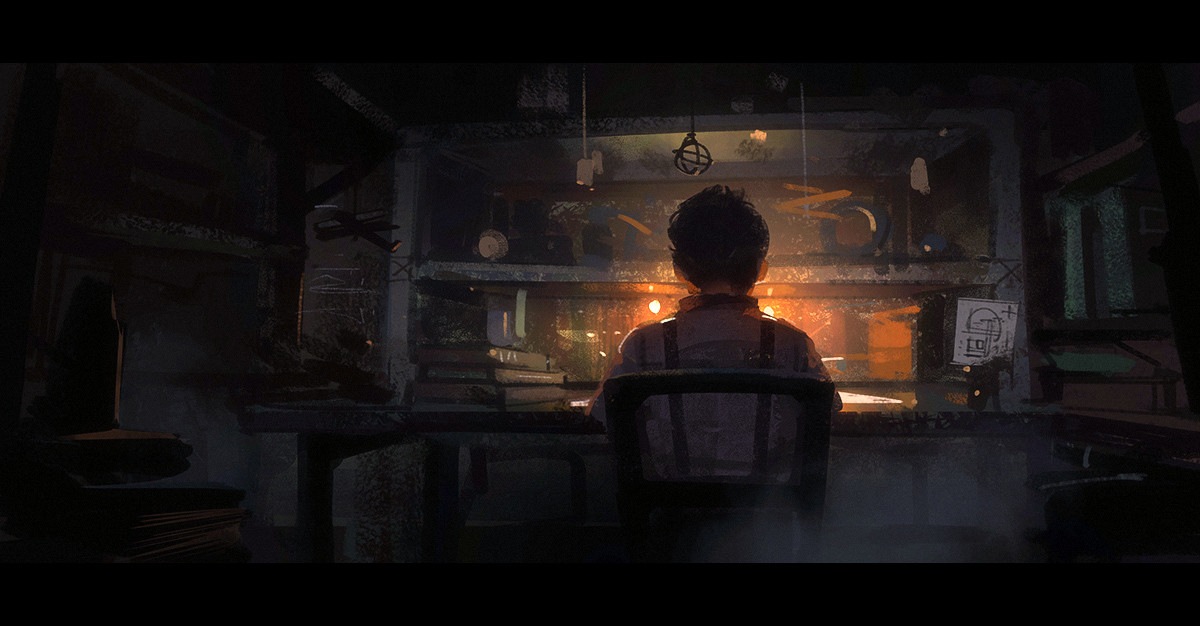 M A X W E L L



FULL NAME:

FAVORED ALIAS:

IDENTITY:

AGE:

SEX:

ETHNICITY:

PLACE OF BIRTH:

OFFICIAL EDUCATION:




KIERAN MAXWELL

PROMETHEUS

HIDDEN

EIGHTEEN

MALE

CAUCASIAN

NEBRASKA, U.S.A

HIGH SCHOOL SENIOR


.

Growing up, there wasn't very much that challenged Kieran.

Born to a family full of CEOs and consultants, money was of very little issue for him from the start. Childhood days were filled with hanging out with other kids from the private school he was in, studying, and eventually, learning the "family trade" when he got old enough. Between his parents, his father was by far the more caring of the two. For starters, his dad actually made an attempt to bond with Kieran when he was a kid. His mother was good at setting him up with tutors.

Like most, he was not a particularly idle child. His abnormal ability to multitask made it easy to juggle his academics, social life, club meets, and personal hobbies. He enjoyed learning and challenging himself with new and exciting things. It's why he decided to try and be a hero.

.

Cordial, collected, arrogant. Kieran displays any combination of the three depending entirely on the type of day...and persona. No matter what though, one could always expect the young Maxwell to exude an unwavering aura of self-assurement.

Kieran stands at about 5'10 if he were to stand up straight, hovering right around average. Consistent exercise, strict dieting, supplements, and fortuitous genetics have rewarded Maxwell with a respectable physique. His clothing more often than not consists of higher-end clothing, his hair always well-groomed, both fair hints at his sense of vanity. He lacks any tattoos or scarring on his body, the former from his disdain for needless bodily identification and the latter from the lack of injuries he's ever sustained.


.
S U P E R I O R

...

I N T E L L E C T


"Some people put their 100% into learning. I can apply ten times as much."

Though barely an adult in the world, Maxwell can easily be considered one of the world's brightest minds.

Seven months after being born, he had learned how to form semi-coherent words and had taken his first steps. By age four, he was already understanding the basics of high-school level education. At age five? He was ready for college.

Maxwell's mind has been opened to levels infinite in scope. He is capable of recalling any moment or memory in his life in perfect clarity, being able to remember every exact stimulation to his senses that he may have felt at the time. Enhancements in thought processes and hand-eye coordination give Maxwell a greater amount of dexterity, reflexes, and mental reasoning. New languages, concepts, theories, and off-hand knowledge can all be understood as easily as the other, this extending to even skills. An important thing to note is that his ability to study and attempt to perform a skill does not mean he can ignore the physical requirement that they may have. Simply learning how Muhammad Ali punches does not afford him the strength of Muhammad Ali's punches.

This supernatural mind he possesses gives him a natural resistance to mental influences of any origin. Attempts to restrict his intelligence will be met with complete failure, though they do give him symptoms of mental feedback and absent mindedness. Both these aspects of his mind are not yet confirmed, though the former was a subject he once speculated during an idle day-dreaming session in the middle of class.



S T A N D A R D

...

A R R A Y


A list that's continuously expanding.

Kieran's standard field equipment is an array he's designed himself, built with the purpose of being able to seamlessly blend in with a normal civilian crowd and changing into an outfit that'll protect his identity from any curious minds. The outfit's shining two traits are its versatility and general survivability. With how random the threats in this world are, it'd do Kieran no good to simply build armor that could stop bullets or that could let him survive the vacuum of space. In today's world, he has to be ready for anything.

Made up out of nanotechnology, his standard armor is incredibly quick to form. It boasts a respectable amount of durability, being able to fend off extended conventional gunfire to Kieran's vital areas. The helmet is just as durable and was built with a range of features such as night vision, thermal vision, electromagnetic vision, radio communication, and the neurological functioning between him and his gear, among other things. His shoes come with built-in anti-gravity technology, allowing him flight, propulsion a possibility even without the assistance of his standard array.

To better defend against high-functioning speedsters or unseen threats, Kieran employs a defense matrix dubbed the "Polyphemus System". The device itself is no bigger than a ring owing to the fact that it is a ring. A thin layer of intricate metal shields the robust microcell batteries underneath from both sight and damage, with fiber optics serving to protect it against EMPs. Miniature sensors actively search the five meter area around Kieran, only activating upon detecting an attack that could moderately maim him or outright kill him. Once activated, the ring will immediately get to work, producing a force field over every part of his body. This field is capable of reducing even the most lethal of blows to nothing, protecting Kieran from high-powered punches, bullets, explosions, and even lazers.

Of course, there are limitations to the Polyphemus System. First and foremost, it only works whenever Kieran does not have his standard array kit active. The purpose of this defense system is to exclusively protect him when he's at his most vulnerable, when he's not armored up at all. Secondly, the Polyphemus System is not intended to protect other people. The force field around Kieran hovers an inch above his body along with any items he's holding. The final limit on this system is that it's essentially a time use. With how much power it takes to both detect, respond, and defend against even the strongest of attacks in the universe, the ring essentially fries itself after a single use.

The percentage of survivability is greatly diminished by the lack of weaponry. This was the train of thought Kieran had when finishing his standard outfit off. Full-sized blaster pistols become attached to his hips, each capable of two different modes: lethal and nonlethal. The lethal setting of his blasters fire off Star Wars-esq energy beams, their damage being able to change or mix between piercing, burning, and concussive forces. The nonlethal setting causes the blasters to fire beams filled with electrons, strong enough to cause involuntary, intense spasms as well as temporary unconsciousness.

Bracelets around Kieran's wrists turn into miniature gauntlets capable of peppering opponents with small pellets of energy, each more akin to a rubber ball than a burning pellet of condensed energy. It does not take a genius to know these were made as a way of hurting an opponent rather than killing. Truth be told, these bracelets were made more with the intention of serving as a catalyst to the machinations Kieran may find himself needing during a mission, being able to fire entrapment nets, grappling hooks, adhesive, and so on and so on.